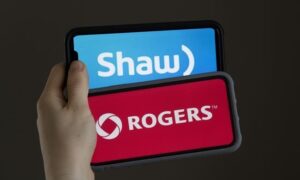 Toronto — Rogers Communications should not be allowed to purchase Freedom Mobile, Canada's fourth-largest wireless service. Telecommunications policy experts told MP on Tuesday that it would cancel attempts to improve prices and services through competition.
On the third day of hearing about Rogers' proposal to acquire Freedom and Shaw Communications, which owns West Canada's largest Internet network, Professor Michael Geist of the University of Ottawa spins off wireless assets before regulators approve the deal. Should be requested.
"Some people try to justify or explain it, but the simple reality is that Canadians are already paying for some of the highest wireless services in the world," Geist said of the other deals. I echoed to the opponent and said.
"If the merger is approved, things could get worse. In fact, if Rogers promises not to raise Shaw Freedom Mobile's customers' prices for three years, they will raise as soon as time runs out. It effectively shows what to do. "
Shaw CEO Brad Shaw and Rogers CEO Joe Natale told the same committee on March 29 that the combination of consumer power and wealth would make Bell and Telus a stronger competitor. Told. They said this would allow the merged company to reach more rural areas and poorly serviced areas.
Brad Shaw also said that the company founded by his father, JR Shaw, wasn't big enough to fund the huge investment needed to build a fifth-generation wireless network.
Under the question, Geist, an expert in Internet and e-commerce policy, said the "most talkative" result is that Shaw and Freedom will continue to be independent rivals of Canada's three largest telecommunications companies. Said.
"The show is a viable and innovative competitor," Geist said. "So do you want to get them out of the market? Ultimately it's a loss to consumers."
Ben Klass, a member of a research team studying the concentration of ownership in Canada's telecommunications and media industries, needs the government to stick to becoming the fourth wireless operator in all regions. Said there is.
Most of the new wireless competitors that appeared in 2008 and 2009 have been absorbed by the Big Three. Shaw bought the largest independent Wind Mobile and renamed it Freedom after the 2016 purchase.
"What we have left is Videotron in Freedom, Quebec (Ontario, Alberta, British Columbia) and Eastlink in Primorsky Krai," said Klas.
"If this merger is allowed, it would be equivalent to admitting that the government is no longer interested in supporting true competition in this area."
The deal announced on March 15 requires regulatory approval to move forward. Key officials, including the Federal Competition Commissioner, will address the Commission on Wednesday.
David Padon