[ad_1]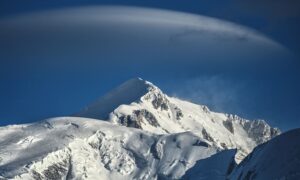 ROME — Rescuers on Monday recovered a second body searching for two Swedish skiers caught in an avalanche near Mont Blanc on the northern border of France and Italy, officials said.
The two, one of a group of four off-piste skiers, had survived Sunday's avalanche at Valveny above Courmayeur and were sounding the alarm.
Due to bad weather on Sunday, rescuers were unable to use helicopters to reach the scene and had to arrive by snowmobile. By Monday, the skies had cleared and a helicopter had identified the body of a second missing skier after the first was found on Sunday.
The city of Courmayeur confirmed the victims were two Swedish women in their 20s, city spokeswoman Moreno Vignolini said in an email.
The Val D'Aosta Alpine Rescue service said in a text message that both bodies were taken to Courmayeur for identification.
Sunday's avalanche risk for the region was a Level 3, with a 5-point rating of "Very" dangerous.
[ad_2]