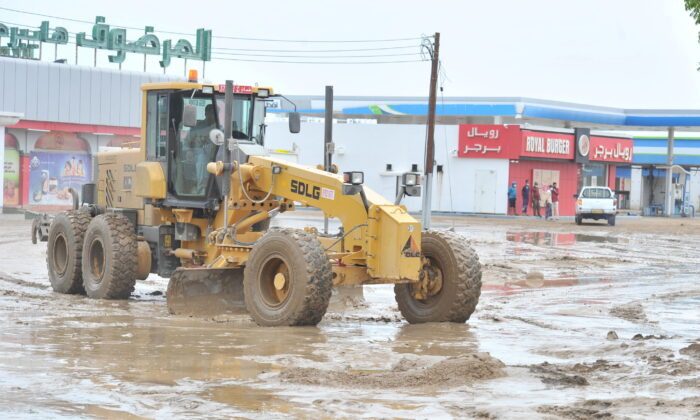 Workers repair damage caused by Cyclone Shaheen in Almusana, Albatina region, Oman, October 4, 2021 (Distribution via Oman News Agency / Reuters)
Dubai — Seven more people were killed in Oman after strong winds and rain struck the country after the tropical cyclone Shaheen landed, the National Emergency Commission said in an official Twitter account on Monday.
Four people, including a child, were killed on Sunday.
The latest data showed that the storm had subsided, the Civil Aviation Bureau said Monday, warning that scattered rainfall was still expected.
It urged citizens to carefully cross the valley and avoid the lowlands.
According to Omani officials, Shaheen was carrying wind at 75-93 mph when the storm's eyes crossed the land. It was throwing waves up to 32 feet.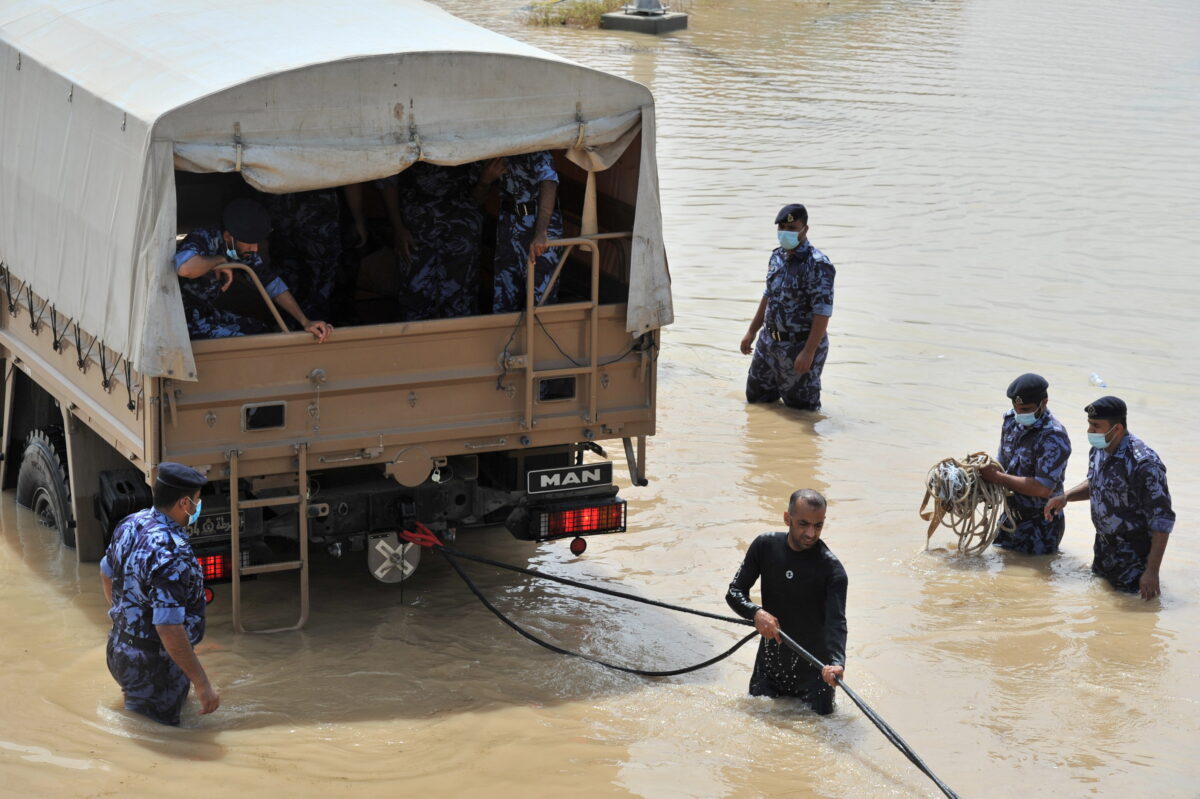 Video footage from an Omani broadcaster showed that the vehicle was submerged as people tried to pass through a muddy brown flood. State television has shown that people in flooded areas are being rescued by helicopters. People walked down the flooded streets while the tractor plowed in the mud.
Up to 20 inches of rain was expected in some areas, increasing the risk of flash floods.
According to meteorological services, the cyclone steadily lost its power on land, and Shaheen was downgraded to a tropical cyclone after passing the sea.
By Lilian Wagdy