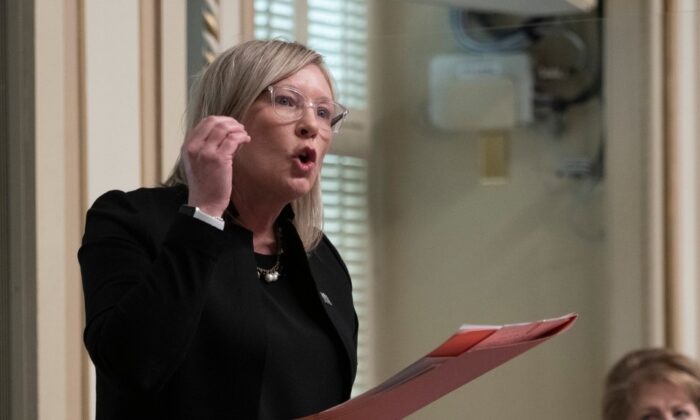 MNA Marie-Claude Nichols of the Liberal Party of Quebec speaks during a question period in the Quebec City Parliament on March 23, 2021. (Canadian Press/Jack Boacino)
of Quebec The Liberal Party's presence in the state legislature, which had already declined following the October 3 elections, has shrunk again.
Enrico Ciccone, president of the caucuses, said in a brief statement today that Marie-Claude Nichols, who represents equestrians in the Montreal area of ​​Vaudreuil, has been kicked out of the caucuses.
Nichols was first elected in 2014 and is the only two Liberal caucuses to hold office longer than Nichols.
Liberal sources said Nichols had sought the vice-presidential position reserved for opposition lawmakers, but the party did not choose the role.
They say she was expelled from the caucuses after she declined the position of transportation critic.
In this month's elections, the party received the lowest percentage of votes ever, winning just 21 of the 125 seats in parliament.