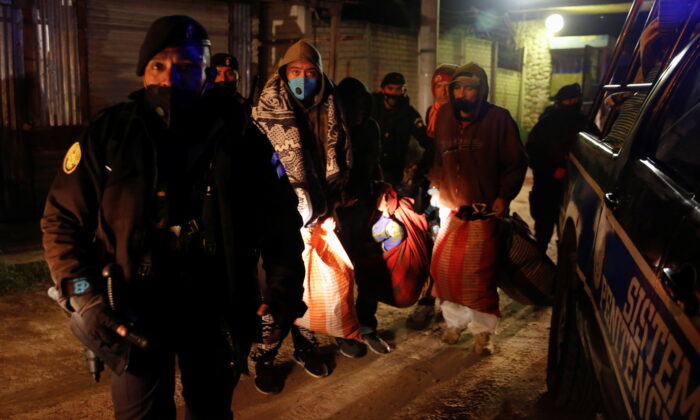 On May 20, 2021, riot police officers transferred prisoners after a riot at a prison facility in Cantel, Quetzaltenango, Guatemala. (Lewis Echeveria / Reuters)
Guatemala City — Six people were killed in a prison in western Guatemala after a riot at the facility on Wednesday, officials said in a statement.
Police statements revealed that the victims were beheaded on a dense prison patio in the town of Cantel, Quetzaltenango.
Police sources who spoke on condition of anonymity said the killings were part of a conflict between gangsters and drug traffickers.
Sophia Montu