news analysis
Japanese tech investment giant SoftBank Group has decided to sell a third of its Alibaba stake to raise $34 billion in cash after posting a record $23.4 billion loss in the second quarter. Founder and CEO Masayoshi Son admitted at a press conference that he was "extremely ashamed and regretful."
In addition, China's regulatory crackdown on various sectors such as technology and education is affecting major Chinese companies SoftBank has invested in.
huge loss
SoftBank announced loss on August 8 $23.4 billion April-June was hit hard by global tech selloffs. This was an even bigger loss after he posted a loss of $12.7 billion in the first quarter.
Chinese firm SenseTime, an AI company specializing in facial recognition, has caused a loss of ¥235.9 billion (about $1.8 billion), according to SoftBank's latest quarterly earnings report.
SoftBank invested about $1 billion in SenseTime in July 2018. But on December 10th last year, just as SenseTime was preparing to go public in Hong Kong and investors were looking forward to making a profit, the U.S. Treasury declared the company "China's military-industrial complex." citing its facial recognition technology aiding Chinese authorities, Uyghur surveillance.
When SenseTime filed a patent, it emphasized that its technology could recognize hard-to-identify Uyghurs with beards, sunglasses and masks.
SenseTime finally went public in Hong Kong, but its stock price plummeted. Over 50% in Juneevaporated HK$90 billion (about $11.5 billion).
"Shameful and frustrating"
August 8 Press conference "When I was making big profits, I was a little crazy. Looking back on myself now, I'm very ashamed and regretful," Son said after announcing quarterly results.
He added that "the stock market has fallen so much" that it looks like an opportunity to reinvest, but he doesn't want to take any more risks.
"If I act on it, it could be irreparably damaged and that is unacceptable," he said.
He promised to keep cash and be "more selective when making investments" because "the markets and the world are in turmoil."
Son made similar remarks at a shareholder meeting in June, emphasizing a cautious approach to investing in China. "I must watch [Chinese] Government policy is cautious and not reckless," he said.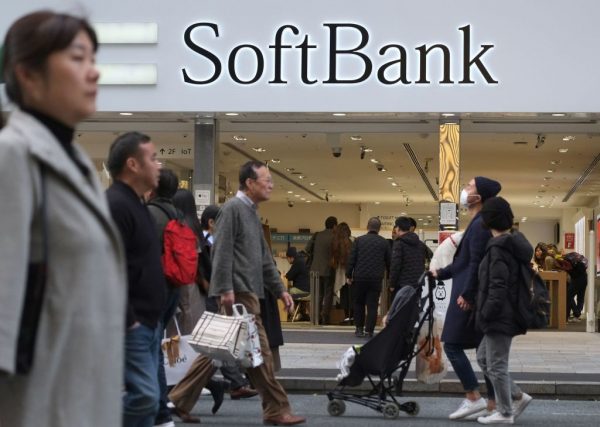 SOFTBANK CHINESE STORY
Son has made hundreds of investments since founding SoftBank in 1981. Still, most of those deals fell through, and his reputation as a savvy investor is built solely on his investments in Alibaba.his son invested $20 million to Alibaba It was returned in 2000, and in 2018, $130 billion worth of shares were returned.
Inspired by Alibaba's success, Son wanted to make a new wave in the Chinese market. His Didi Chuxing, the Chinese version of Uber, became one of his bets. Son launched his Didi investment in 2017, initially injecting $8 billion. As of June this year, SoftBank Group has made his $12 billion investment in Didi, becoming his largest shareholder in Didi with a 21% stake.
On June 30, 2021, Didi ignored warnings from Chinese authorities and went public in New York as planned, raising $4.4 billion at $14 per share. Central authorities immediately punished Didi's "disobedience", citing cybersecurity concerns, and caused Didi's stock to plummet.
After Didi was delisted from the New York Stock Exchange (NYSE) on June 10, SoftBank posted a total investment loss of $9.3 billion in Didi.
Another big blow to Son's investments in China came from the education sector.
Founded in 2005, Shanghai-based education company Zhangmen features an app that allows students from kindergarten to high school to receive one-on-one online tutoring in all subjects. In 2020, as a Chinese student had to take online courses from home amid his COVID-19 pandemic, Shunwei Capital, SoftBank Vision Fund, Canada Pension Plan Investment Board and International Finance Corporation (IFC) , and attracted attention from institutional investors such as Genesis Capital. By October 2020, Zhangmen's app will be Over 40 million users in over 600 cities in China.
On June 8, 2021, Zhangmen Education went public on the NYSE and raised $41.7 million.
However, it turned out to be a short-term success. The following month, Chinese education authorities rolled out a "double cut" policy, claiming its aim was to reduce homework. Off-campus tutoring programs.
Restrictions imposed on after-school programs forced Zhangmen to lay off more than 1,000 employees, and the headquarters terminated its office lease.
Additionally, in November 2021, American law firm Robbins Geller Rudman & Dowd LLP filed a class action lawsuit on behalf of its shareholders, accusing Zhangmen of false advertising, falsifying teacher credentials, exaggerating student grades, and pricing. I was accused of fraud such as picking up. The company's share price plummeted to $0.60 per share, plunging him 96% from the issue price, according to Chinese news portal Sina.
In June 2022, just one year after going public, Zhangmen was forcibly delisted from the NYSE.