The Korean automobile industry is becoming more and more dependent on China for parts, and the supply chain is required to be diversified.
Cho Chul, an analyst at the Korea Institute of Industry, Economy and Trade (KIET), a government-funded think tank, recently emphasized how imports of auto parts from China have increased over the last two decades.
"China accounts for only 1.8 percent [South Korea's automobile parts imports] In 2000, but its share jumped to 36.2 percent by the first four months of 2022. In contrast, Japan's share of auto parts imports fell from 45.5 percent in 2000 to 11.1 percent in the first quarter of this year, "Cho reported.Local media Hankyoreh.
Mr. Cho spoke at the Automotive Industry Development Forum held in Seoul on June 14.
Necessary for making batteries
According to the Korea International Trade Association, the country's automobile industry depends on China for 83% of the anode material, which is one of the four major battery components, and the other three major components, cathode material, electrolyte, And separator.
Of the raw materials needed to manufacture batteries, graphite is 100% sourced from China and has the same problems as manganese 93%, cobalt 82%, nickel 65%, lithium 59%, and other materials.
"We are worried that we will become more dependent on China in the era of electric vehicles. We need to diversify our supply chain by region while strengthening our domestic supply ecosystem," Cho said. I am saying.
China has been the world's largest automobile manufacturer and market since 2009, including thousands of large and small auto parts factories and multinational automakers.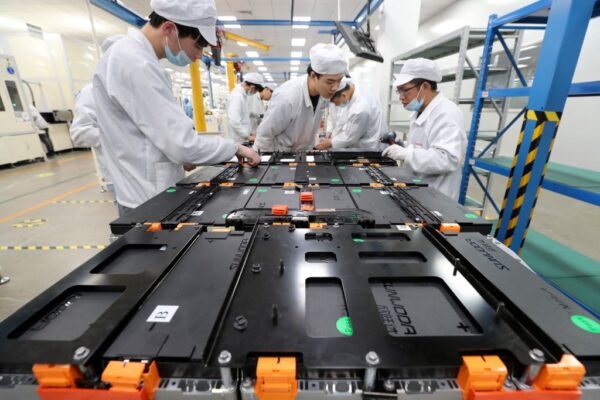 Production suspended due to blockade in China
Due to this high reliance on China, a strict blockade in South Korea has stopped a series of production by Korean automakers in recent months.
In March and April, South Korean automakers faced a shortage of airbag control units (ACUs), which are devices that detect accidents and activate airbags, due to delays in parts from China.
Hyundai Motor reportedly put the Ulsan plant's assembly line partially idle for several weeks from April 18 because it could not procure enough ACU.
Gwangju Global Motors, which manufactures Hyundai Casper, stopped production from April 18th to 21st due to a shortage of ACU. Meanwhile, General Motors' South Korean unit, GM Korea, adjusted production at one of its Bupyeong plants because a Chinese supplier missed an order for brake system parts.
GM Korea is also reported to have run out of many parts from China, in addition to a shortage of car chips. The company produced 60,408 vehicles in the first quarter, down 30% from the same period last year.
In March, Shandong Province was blocked before the blockade of Shanghai, so Hyundai and Kia could not procure wire harnesses. Companies reportedly had to cut production for two to four weeks.
According to data from the Korean Automakers Association, Korean automakers import about 87% of their wire harnesses from China.
75% of major imports are from China
According to a recent analysis released by the Federation of Korean Industries (FKI), 75% of South Korea's major imports came from China.
according to HankyorehThe study, published on May 30, was conducted by Professor Choi Nam-sook of Jeonbuk National University at the request of FKI.
This survey analyzed South Korea's dependence on imports into the United States, China, and Japan, which account for 90% of South Korea's imports. The "Major Imports" category was assigned to 228 items ranked in the top 30 percent of imports.
According to the survey, of the 228 items, 172 items (75.5%) were from China, 32 items (14%) were from Japan, and 24 items (10.5%) were from the United States.
Major imports from China include "Industrial Materials such as Electronics, Machinery, Computers, Steel, Organic and Inorganic Compounds, Glass, Medical Products, and Non-Steel Metals".
"A prominent example of imports from China is manganese, which is essential for steel production. Graphite, an essential anode material for electric vehicle batteries. Magnesium, which is important for lightweight vehicle production."
The report also identifies 133 products with high business-to-business traffic, suggesting that they could be a vulnerability in global supply chain stability. Among them, products made in China such as "tungsten oxide (used for semiconductors), calcium chloride, graphic cards, solar cell modules, pesticide components" account for 127% or 95.4%.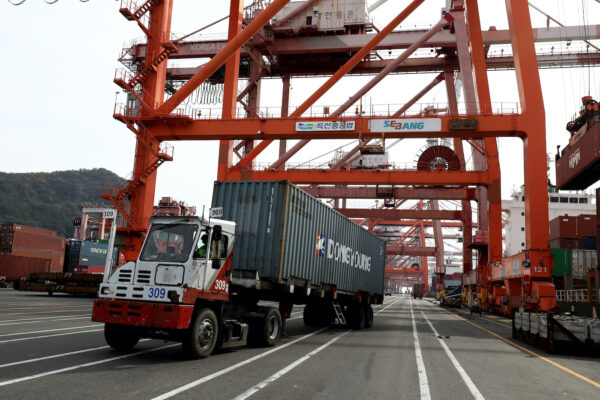 Hee-seop Choi urged the government to establish an early alert management system for these important commodities.
"Failure to control supply and demand for major imports can lead to supply crises at any time, as seen in the situation of aqueous urea solutions," Choi said.
"Along with measures such as import diversification, we need to establish a continuous monitoring system for 228 items."
Last year, a shortage of urea supplied by China could undermine South Korea's economic activity. Among other uses, urea is used to reduce emissions of diesel vehicles and make fertilizers.
In mid-October, China cut urea exports due to a coal shortage, and South Korea's approximately 4 million diesel vehicles could not be driven without urea, putting South Korea in a serious crisis and disrupting the logistics industry.
The incident highlighted that resource-poor countries rely heavily on China for the essential items needed to maintain their business as usual. Since then, South Korea's major industries have begun accelerating plans to build diverse production bases around the world.