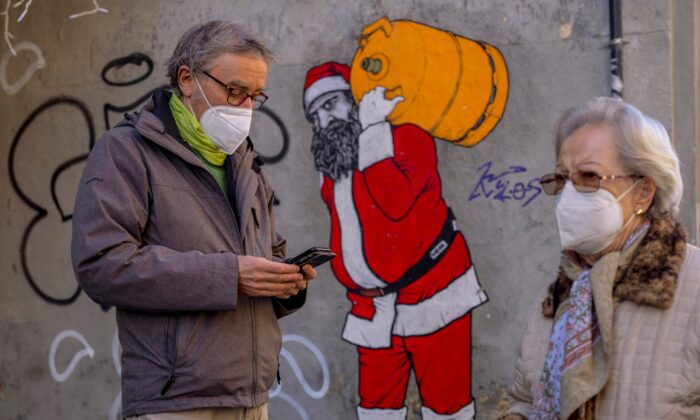 On January 12, 2022, in front of a mural depicting Santa Claus in Madrid, men and women can be seen wearing FFP2 masks to control the spread of COVID-19. (ManuFernandez / AP Photo)
Madrid — Spain will end its obligation to wear masks outdoors next week, overturning orders in late December.
After confirming that the transmission level has reached its peak, the Spanish Cabinet will end its mission next Tuesday and the government expects the change to be adopted from Thursday, February 10.
Indoor public spaces, including public transport, and outdoors, whenever citizens are unable to maintain a safe distance of 1.5 meters (4.9 feet), are required to wear a mask.
The outdoor mission adopted on December 22 was the government's main response to the spread of Omicron, as many were preparing to reunite with their loved ones for Christmas.
This decision was criticized by some experts as a cosmetic move that had little effect in stopping the transmission.