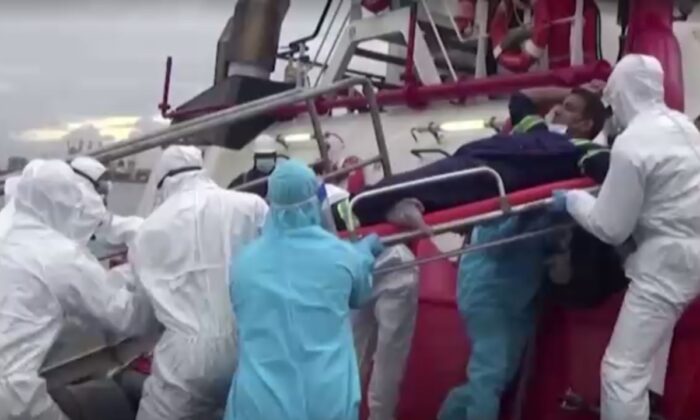 On May 25, 2021, a fire intensified off the coast of Sri Lanka, and rescue teams evacuated all crew members from the ship. (Reuters / Screenshot)
A Sri Lankan Navy spokesman said on Tuesday that rescuers had evacuated all crew members from a container ship off Sri Lanka after a fire on board intensified and injured two people.
Navy spokesman Indica de Silva said an explosion was reported from the ship, adding that Air Force helicopters were using dry chemical powder to extinguish the fire.
MV X-Press Pearl, a container ship that raises the Singapore flag and carries 25 tons of nitric acid-containing cosmetics and chemicals, anchored off Colombo when the container ignited on Friday, officials said.
The ship departed from Hazira Port in India on May 15 and was on its way to Singapore via Colombo.
Sri Lankan officials said Dutch and Belgian experts were investigating the ship, while neighboring India had promised to send the ship and aircraft to fight the fire.
"It is expected that a special Dutch flight with important equipment to contain the fire will arrive in Sri Lanka," said Sri Lanka's Minister of Shipping Rohitha Abeygun awardena.
By Sudarshan Varadhan