A fallen statue of the slave trader Edward Colston will be unveiled in Bristol.
The 17th-century merchant bronze monument was withdrawn from its pedestal during the Black Lives Matter protest on June 7, last year, following the murder of George Floyd in the United States.
It was rolled into a harbor, where it was thrown into the water of Pero's Bridge, named after Pero Jones, a slave man who lived and died in the city.
A few days later, the decree was recovered from the water by the Bristol City Council and stored.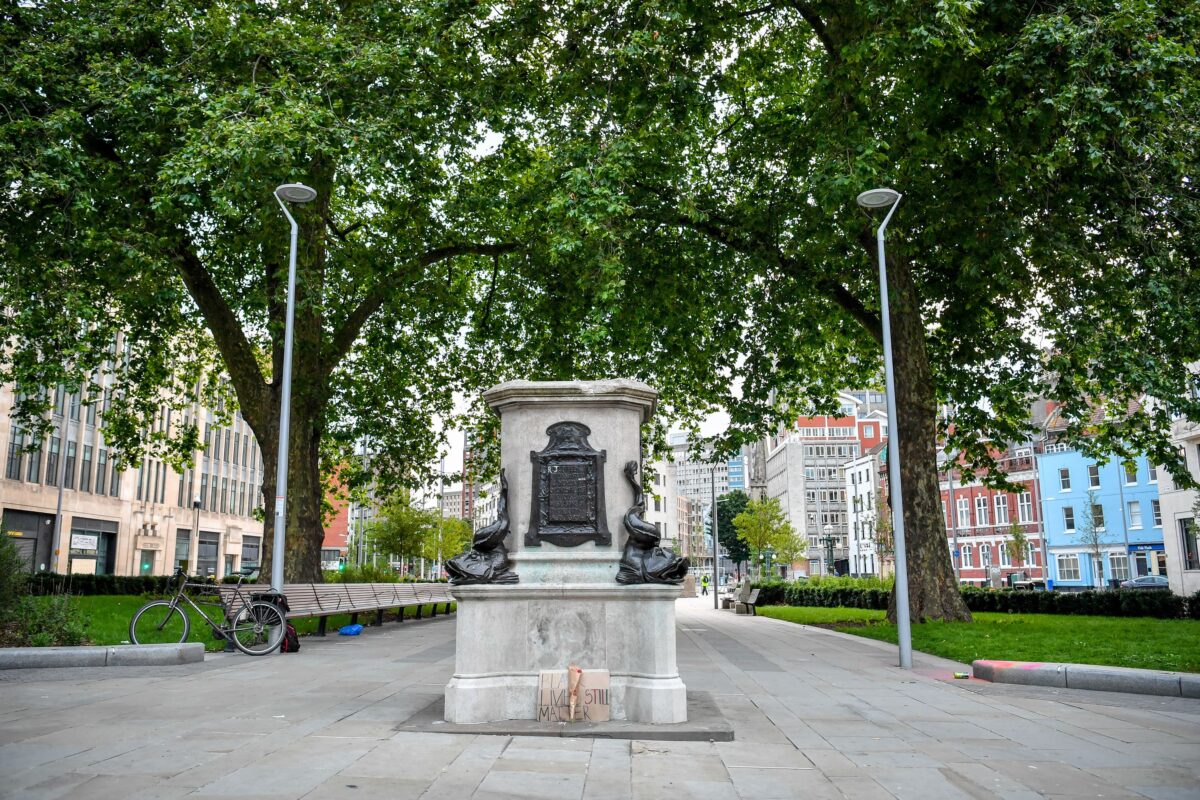 It will be temporarily exhibited at the M Shed Museum from June 4th, along with the placards used during the protest.
Bristol residents are also asked by the We Are Bristol History Commission about what should happen next to the statue.
Mayor Marvin Rees said: "June 7, 2020 was undoubtedly an important day in Bristol's history and had a huge impact not only on our city, but across the country and around the world.
"Colston Statue: What's Next? The exhibition at M Shed is a temporary exhibition aimed at starting a conversation about our history.
"The We Are Bristol History Commission will lead conversations with citizens over the next few months.
"The future of the statue must be decided by the people of Bristol, so I urge everyone to take the opportunity to share their views and help inform them of future decisions by participating in the survey. "
Feedback from the open inquiry informs the History Commission's recommendations regarding the long-term future of the Colston statue later this year.
The answers will be archived and published as a resource for those who want to know more about the history of researchers, schools, and Bristol and the city's connection to enslaved African transatlantic transport and its current heritage.
Dr. Tim Cole, chair of the committee, said:
"This exhibition is not a comprehensive exhibition of Atlantic slavery in Colston and Bristol, but it is intended to be the starting point for a continuous conversation about our shared history."
After being recovered from the harbor, M Shed's conservation team cleaned the statue and stabilized the spray paint graffiti to prevent it from peeling off.
Bicycle tires that emerge from the surface of the water along with the statue will also be part of the exhibition.
FranColes, MShed's Protection and Document Management Manager, said: "The purpose of our conservation efforts was to stabilize the statue and prevent it from deteriorating due to exposed water and silt.
"This will prepare the statue no matter what its future. M Shed's role is to reflect the historical and contemporary issues associated with Bristol and tell a story that is important to the Bristol people.
"Therefore, it is a very good place for a short exhibition of this statue. It will allow visitors to stock up on the future of the statue and decide their own minds.
"Exhibitions and surveys are also conducted online to help reach people both inside and outside the city."