Helsinki — A powerful winter storm that struck Northern Europe over the weekend killed at least four people, destroyed homes and cars, closed bridges, flooded and stopped transportation, and thousands of households were electrified. I lost.
Storm Malik progressed in the Nordic region on Sunday, causing strong gusts, heavy rains and snowfall in Denmark, Finland, Norway and Sweden.
Malik arrived in the Nordic region and northern Germany late Saturday after immigrating from the United Kingdom. It caused property damage and disruption of transportation, and had a particularly big impact on Scotland.
In the United Kingdom, a nine-year-old boy from Staffordshire, England, and a 60-year-old woman from Scotland were killed on Saturday when a tree fell down as a strong wind struck northern England.
Gusts of over 100 mph (160 kph) have been reported in parts of Scotland, causing widespread disruptions in transportation and power outages in tens of thousands of homes.
Scottish leader Nicola Sturgeon said the scores were reconnected, but power turmoil would continue as another storm hit the area on Sunday.
In Denmark, strong winds and heavy rains temporarily closed several bridges on Saturday, including the main Øresund road and railway bridge connecting Copenhagen and the Swedish city of Malmö.
Danish media reported that a 78-year-old woman died of serious injuries after being hit by a strong wind. In neighboring Germany, local media reported that a man was killed on Saturday after hitting a sign loosened by a storm.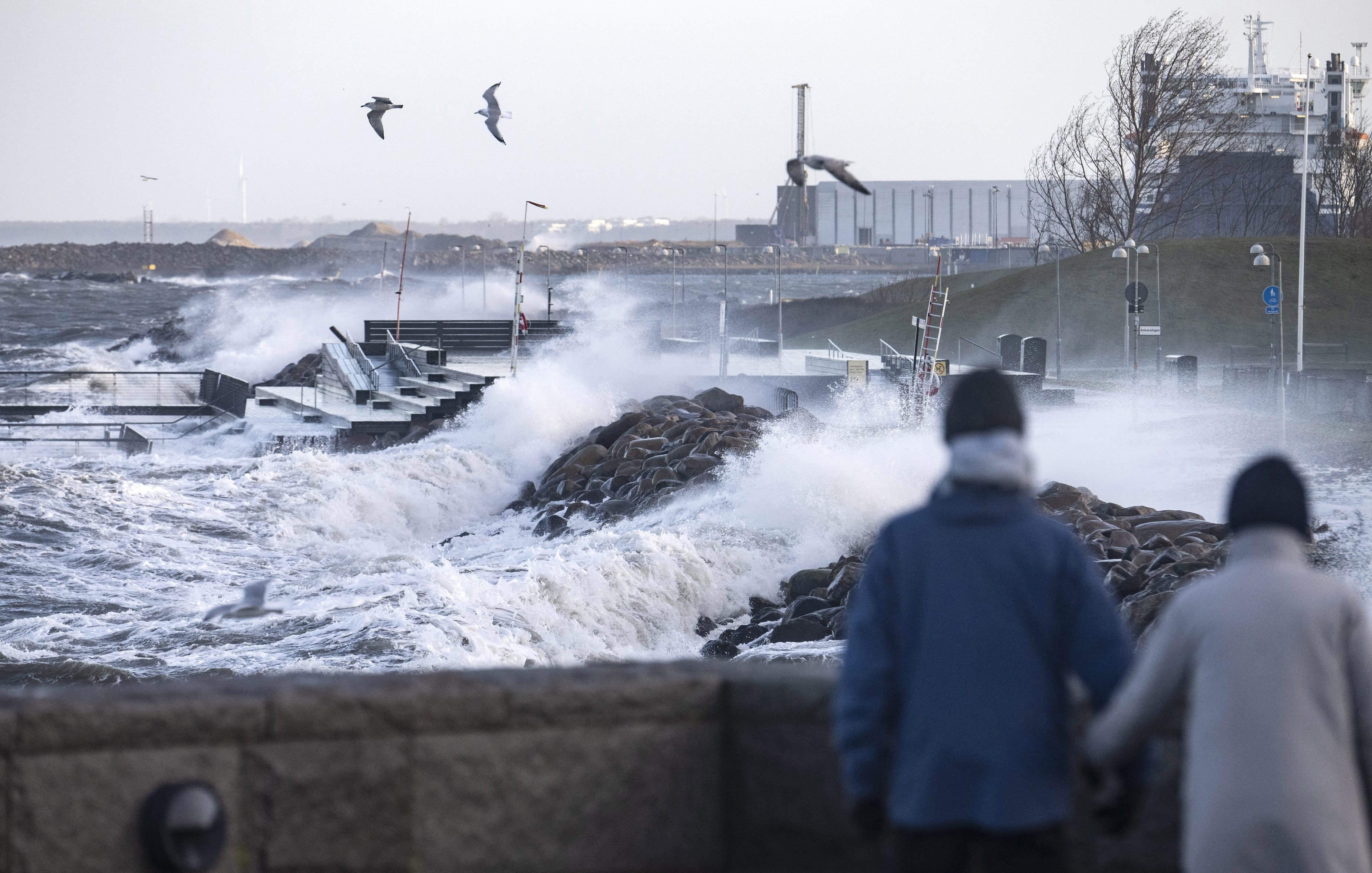 Floods in many parts of Denmark have caused serious property damage. A traffic accident due to fallen trees and scattered debris was reported to the police.
Southern Sweden was also hit hard, with thousands of households losing electricity by Sunday afternoon. The ferry to Gotland in the Baltic Sea was canceled due to strong winds.
In Norway, serious damage was reported to houses, cars and boats, but heavy snowfall across Finland caused traffic accidents in parts of the country and disrupted bus and train traffic.
Jari Tanner