Tokyo-Benjamin Subsec won Slovenia's first gold medal in the men's canoe slalom on Monday after barreling down the Tokyo torrent course almost four seconds earlier than his closest rival.
Lukaš Rohan of the Czech Republic won the silver medal with Germany's Sideris Tasiadis, who won second place in 2012.
Subsec was the only finalist to paddle a difficult course in 98.25 seconds shortly after his German rivals and complete the course in less than 100 seconds.
The run put an end to the rule of Slovakia and France, which have won all gold medals since the 1996 Atlanta Olympics.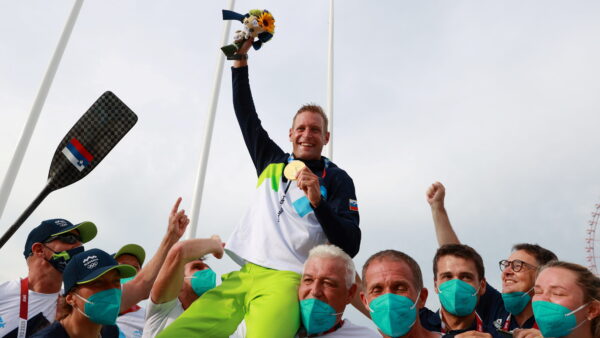 "It's a great step from a world champion to an Olympic champion. I'm really proud to have achieved this," said Subsec.
"Today's course was pretty tough," he added at a press conference that he was awarded a gold medal by France's three-time Olympic slalom champion Tony Estanger.
Slovak paddler Matei Benouche, who was aiming to win a silver medal in Rio de Janeiro five years ago, finished fifth and sixth with France's Martin Thomas.
The Kasai Slalom Center, which is adjacent to Tokyo Bay, was cloudy, and after fighting with sunburn and warm water in the heat of Sunday, the conditions improved, but the hot summer in Japan was still difficult.
"Today's heat wasn't a big deal, it was much better, but the water is still hot," Subsec said.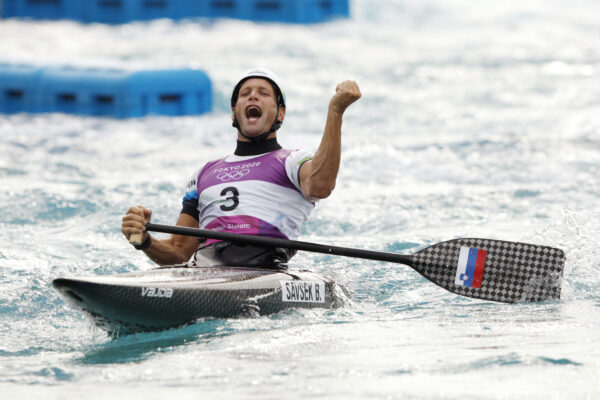 Australia's Jessica Fox, who is trying to win the women's kayak title on Tuesday, described the course as "bath water."
Only a handful of people were watching from the stand, but Subsec's victory was enthusiastically welcomed by his teammates, and at least one jumped into warm water to celebrate his nearly perfect run.
"It's not that easy without the spectators. There are Olympics where you can race in front of thousands of people," said father and coach Izirohan, who won a silver medal in a canoe slalom pair in 1992 and 1996. This is Rohan.
Pair racing has been removed from Rio's game to give way to women's canoe slalom.
Tim Kelly