The Cairo-Suez Canal Authority said on Sunday that it had agreed to settle a financial dispute with the owner of a large container ship that blocked an important waterway for almost a week earlier this year.
Authorities did not disclose details of the settlement agreement with Shoei Kisen Kaisha Co., Ltd., the Japanese owner of Evergiven. The contract said it would be sung at a ceremony in the Suez Canal city of Ismailia on Wednesday.
The ship will be released on Wednesday, it said.
Lieutenant General Osama Rabbie, Egyptian Secretary of the Suez Canal Authority, said last month that the parties had agreed on compensation. But he said it would not be published because he signed the nondisclosure agreement until they signed the final contract.
The ship ran into a single lane on the canal on March 23 and was pulled out six days later after a large rescue operation by a tugboat fleet.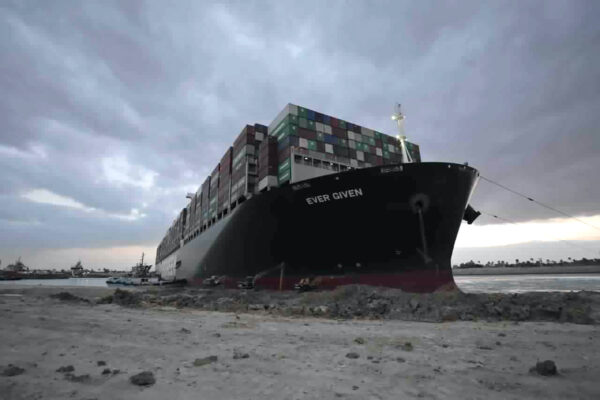 Since its release, Japanese-owned Panama-flagged vessels carrying cargo between Asia and Europe have been ordered by authorities to stay on the lake in the center of the canal, along with most of the crew, when both sides negotiate. It was. settlement.
The disagreement was concentrated on the amount of compensation the Suez Canal Authority claimed for the bailout of the vessel.
The money will cover the loss of rescue operations, the cost of deadlocked canal transportation, and the weekly transportation costs of Evergiven's blockade of the canal.
Initially, the Suez Canal Authority demanded $ 916 million in compensation, which was later reduced to $ 550 million.
Both sides exchanged responsibility for the ship's ground contact, with bad weather, inadequate canal decisions, and human and technical errors all being thrown out as possible factors.
A six-day blockage disrupted global shipping. Hundreds of ships were waiting for the canal to be unblocked, but some were forced to follow a much longer route around the Cape of Good Hope at the southern tip of Africa, adding Fuel and other costs were needed.
Sammy Maddy