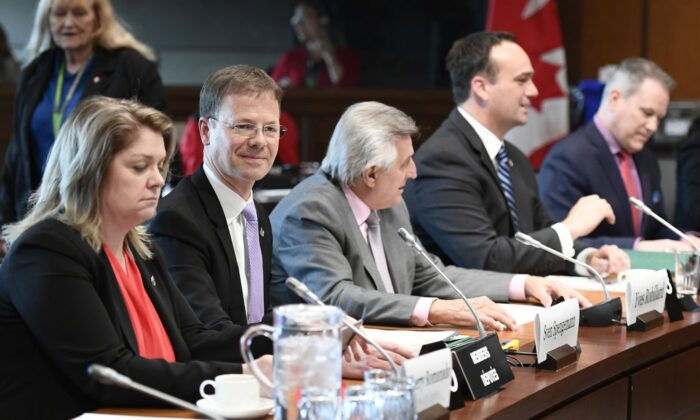 Liberal MPs Sherry Romanad, Sven Spengemann, Yves Robilard, Mark Guerressen and Darren Fisher are waiting for the start of the Defense Standing Committee on the Parliamentary Hill in Ottawa on May 16, 2019. (Canada Press / Justin Tan)
Sven Spengemann has resigned from Mississauga-Lakeshore Liberal Party.
In a statement on Wednesday, Spengemann says he has resigned to serve the United Nations again.
He says he will start a new job on May 28th and will need to talk more later about what he will do.
Spengemann was first elected to the House of Commons in 2015 and was re-elected in 2019 and September last year.
He has chaired the Standing Committee on Foreign Affairs and International Development.
Prior to being elected to Parliament, Spengemann was a senior UN employee of the United Nations Assistance Mission in Iraq in Baghdad.
"We are deeply grateful to Prime Minister Justin Trudeau and our community for being a member of Parliament on the shores of Lake Mississauga since 2015," Spengemann said on Twitter Wednesday.