Five million people living in Sydney and its surroundings need to learn on Wednesday whether the New South Wales (NSW) state government will end its CCP virus blockade after Friday.
Premier of New South Wales, Gladys Beregicrian, said he hoped to "be able to update the community" on Wednesday after consulting with health professionals from Tuesday to early the next morning.
"Next week's region and Greater Sydney will be determined based on health advice," she says. Told reporters on Tuesday.
New South Wales reported 18 new cases of COVID-19, a disease caused by the CCP (Chinese Communist Party) virus, from 24 hours to 8 pm Monday. This is a significant reduction from the 35 cases reported the day before.
There were seven people in the community during at least part of the infection period. These new cases bring the total number of cases from recent outbreaks to 330.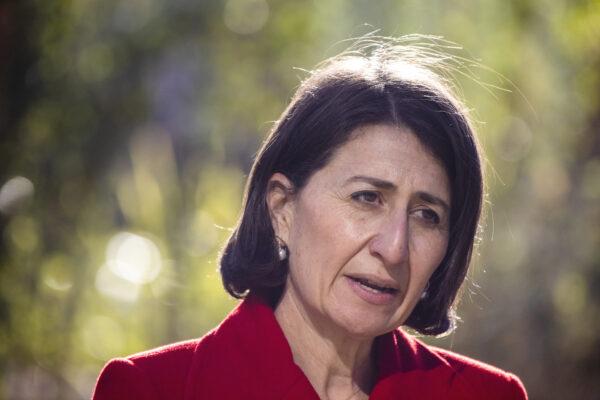 The prime minister said the reduction in case numbers indicated that the blockade had "desired effects," but she was still concerned about "the number of cases remaining infectious in the community during that period." I was holding it.
Stay-at-home orders for more than 5 million people in the Greater Sydney, Wollongong, Shellharbour, Central Coast and Blue Mountain areas will end at midnight on Friday.
Mr. Beregikrian said the length of the blockade would be informed by the fact that the New South Wales government wants it to be the last blockade of the state.
"We intend this blockage to be the only blockage we experience," she said.
She warned that the Delta strain was "much more contagious" and "reacted differently than the rest of the virus we saw." As a result, she warned that restrictions could continue after the blockade ended until more citizens were vaccinated.
"We also need to embrace this new world in which we live. The delta strain of this virus may be the predominant strain of the virus until more information is available, and more. We also understand that we need to vaccinate a large population, before we can live as freely as we like, "said Beregikrian.
About 80% of the population needs to be vaccinated "as soon as possible … (but) the constraint is supply," said Kelly Chant, chief health officer in New South Wales.
NSW Health reported that 16 of the new cases in the state were associated with known cases or clusters, including contact information for 9 households in previous cases. Two cases are still under investigation.
NSW Health also stated that the hospital had 26 COVID-19 cases, 6 of which were in the intensive care unit and 2 of which required ventilation.
A two-week blockade in New South Wales is expected to cost the economy more than $ 750 million per week, according to St.George Bank economists.