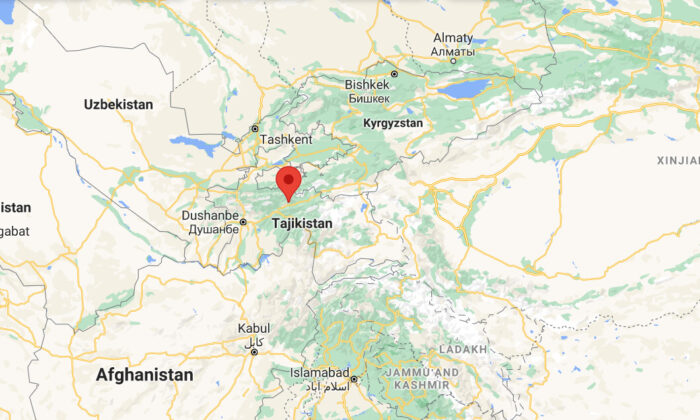 This screenshot shows the location of the earthquake that struck east of Rasht, Tajikistan on July 10, 2021. (Screenshot via Google Maps / Epoch Times)
The Tajikistan quake killed five people, the Tajik Emergency Commission said on Saturday, the epicenter of the quake was 165 kilometers (102 miles) northeast of the capital Dushanbe.
According to the European-Mediterranean Seismological Center (EMSC), a magnitude 5.9 earthquake struck 27 km (17 miles) east of Rashto, Tajikistan.
According to the EMSC, it was about 153 km (95 miles) southeast of Khujand, Tajikistan, and 40 km (24.8 miles) deep.
By Shubham Kalia