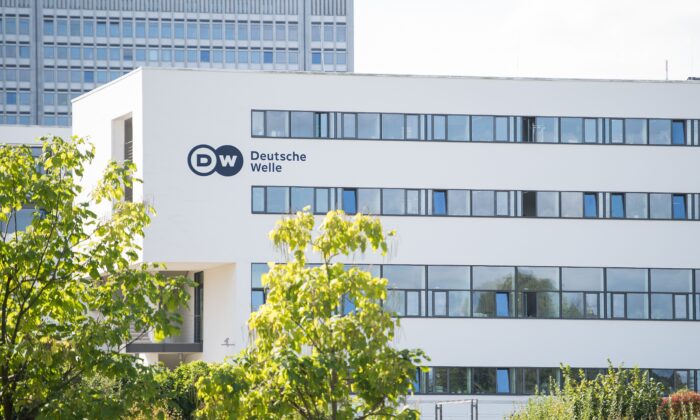 Headquarters of Deutsche Welle (DW), a German international broadcaster in Bonn, West Germany, on September 26, 2016. (MariusBecker / DPA / AFP via Getty Images)
Berlin-German public broadcaster Deutsche Welle states that the Taliban shot and killed one family of reporters in Afghanistan, seriously injuring the second.
Broadcasters said in a statement Thursday that Taliban fighters were looking for a Deutsche Welle reporter and a home in western Afghanistan. It said the other family managed to escape.
Deutsche Welle says the unidentified reporter himself is already based in Germany, where he works. Deutsche Welle did not give details of the murdered family, nor did he give where and when the murder took place in Afghanistan.
Peter Limbourg, director of Deutsche Welle, sharply condemned the killing, saying: Exposed in Afghanistan. "
He added: "The Taliban are clearly systematically searching for journalists in Kabul and the provinces. Time is running out."
Limburg added that at least three other Deutsche Welle reporters' homes have been searched by the Taliban in Afghanistan in the last few days and weeks.