[ad_1]

Kabul-Taliban fighters have killed or forcibly "disappeared" more than 100 former police officers and intelligence personnel since taking office in Afghanistan, Human Rights Watch said in a report on Tuesday. Stated. The group noted that despite the announcement of the amnesty, they would continue to retaliate against the exiled government forces.
The Taliban army used government employment records to hunt down former officers and target those who surrendered and received letters guaranteeing their safety, the report said. In some cases, the local Taliban commander made a list of targeted people, saying they committed "unforgivable" acts.
"The pattern of killings has caused fear throughout Afghanistan, as no one involved in the previous administration can be confident that they have escaped the threat of retaliation," Human Rights Watch said in a report.
The Taliban seized power when it rushed to the capital Kabul on August 15 due to the collapse of an internationally supported government. The fall of Kabul restricted the surprisingly rapid takeover by rebels who occupied a series of cities when the US military and its allies withdrew from Afghanistan after nearly 20 years of war. Since then, the Taliban have struggled to cope with the collapse of the country's economy and are facing an increasingly deadly rebellion by the ISIS terrorist group.
The Taliban army also targeted people suspected of supporting ISIS in eastern Nangarhar, the epicenter of the ISIS attack, the report said. According to witnesses, a fierce eight-hour shootout broke out on Tuesday in the capital city of Jalalabad when Taliban troops attacked allegations of an ISIS terrorist hideout. State intelligence director Tahir Mobariz said during the battle, women and men in the house detonated a blast vest, died in the blast, and a third party was killed by shooting. Two suspected terrorists were arrested, he said.
Taliban leadership has repeatedly announced that former government workers, including members of the military, have nothing to fear them. A former army officer stated that he had been ordered to abandon his weapons, and in return received a document confirming the surrender and ensuring safety.
On Saturday, Taliban Prime Minister Hasan Akhund denied in a public speech that any retaliation had taken place.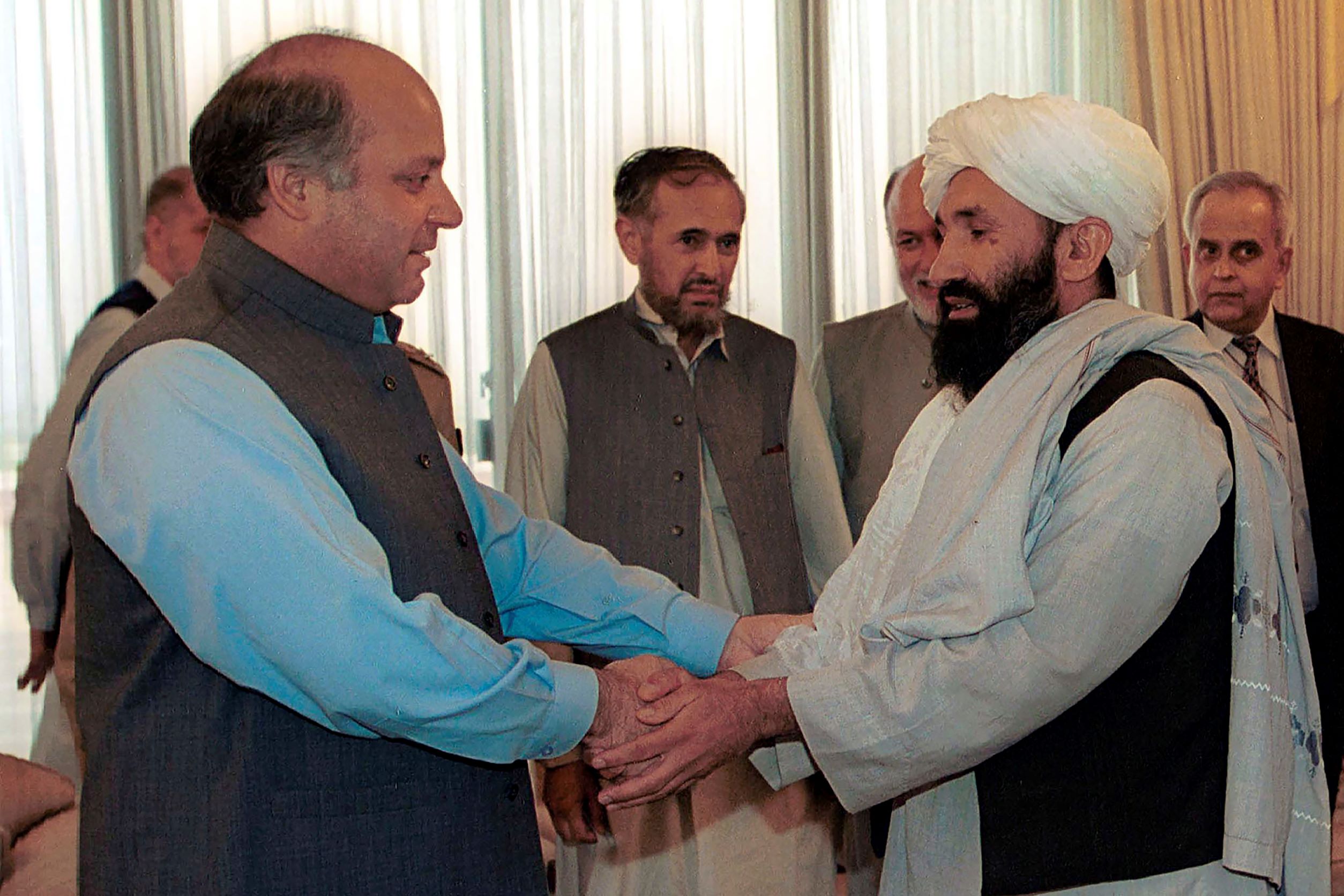 When the Taliban took over, "they announced an amnesty to everyone. Is there an example of this?" He said, referring to retaliation. "It's okay for everyone," he added, but a former guard "if he resumes his wrongdoing … then he will be punished based on his crimes."
However, Human Rights Watch said the promised amnesty did not prevent local commanders from retaliation against former military, police, and intelligence members.
"The Taliban is responsible for preventing further killings and for explaining and compensating the victims' families," said Patricia Gossmann, Associate Director of Asia for the organization.
Human Rights Watch killed or enforced 47 former military personnel in four states between August 15 and October 31 through interviews with witnesses, relatives, former government officials, and Tulliburn officials. He said he had recorded disappearances. According to the investigation, at least 53 more people were killed or disappeared.
The survey focused on the states of Ghazni, Kandahar, Kunduz and Helmand. "But the case reflects a broader pattern of abuse reported in other states," he said.
Taliban fighters raided homes at night to detain former guards and intimidate and abuse relatives to reveal their whereabouts. In several cases it documented, the bodies of detainees were later found to be abandoned in the streets.
Some "optimal" killings took place shortly after the Taliban was hijacked, but "the Taliban commander … used information from the former government to find other troops, resulting in the killings and disappearances. It seems to be more cautious. "
In one case cited in the report, former National Security Agency combatant Abdul Qadir hid in Kunduz after the government collapsed and then resurfaced to live with his family-in-law. On August 25, he was stopped at a checkpoint by a Taliban fighter. He admitted that he was a member of NDS, but pointed out an amnesty. The fighter detained him anyway, and three days later his body was found in the river.
In Ghazni, a former local police commander named Saadat disappeared after hitting the market in mid-October. Residents later brought his body to his house and told relatives that he had been killed on the road by armed men who believed he was a Taliban.
In September, the Taliban leadership announced the creation of a committee to investigate reports of infringement and crime by their own fighters. But so far, the Commission has only announced the arrest of several members for theft and the dismissal of others for corruption, Human Rights Watch said.
"The Taliban's unsupported allegations that the Taliban act to prevent abuse and seek clarification from the abusers seem to be just a public relations stunt so far," Gossman said.
By Lee Keath
[ad_2]