[ad_1]

UK Prime Minister Liz Truss has defended the government's tax cut plan that has led to financial market turmoil, calling it "urgent action" needed to grow the economy.
Prime Minister Kwasi Kwarten announced on September 23 the biggest package of tax cuts in half a century. This was intended to spur growth in the UK economy but sparked panic among investors worried about increased government borrowing, causing the pound to fall and borrowing costs to skyrocket. .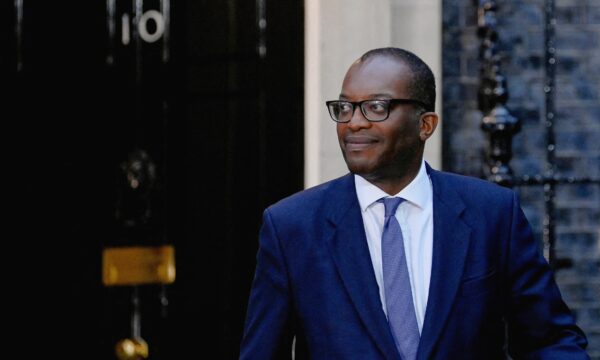 On Wednesday, the Bank of England launched an emergency bond-buying program to prevent borrowing costs from spiraling out of control and avoid "substantial risks to the UK's financial stability".
In his first public comment since the market turmoil began, Truss defended the tax cuts as "the right plan" but admitted the government's decision was "controversial."
'Difficult decision'
Mr Truss told BBC Radio Leeds on Thursday:
"Of course, that means making controversial and difficult decisions, but what's important to me is getting the economy running and helping people get through this winter, so I'm going to do that as prime minister. I'm ready to do it. I'm ready to do whatever it takes to make it happen."
She acknowledged that the measures announced last week would take time to take effect and sought to ensure the prime minister was working "very closely" with Bank of England Governor Andrew Bailey.
"We are facing a very difficult economic situation. We are facing it on a global level," she told BBC Radio Norfolk.
"Of course, many of the measures we have announced don't happen overnight. We don't see growth overnight. What matters is putting the country on a better trajectory in the long run. "
Tax cuts 'help everyone'
While touring a local BBC radio station, Truss faced questions about the fairness of her tax cut policy.
She told BBC Radio Nottingham:
"Keeping corporate taxes low is not always popular, but we want to make sure we do it because we want to make sure we attract investment to the country."
"Of course, there is a disproportionate impact because wealthy people tend to pay more taxes."
Asked if there was evidence that tax cuts for the wealthy would reduce inequality, she said, "There is a lot of evidence that very high taxes lead to lower economic growth."
PA Media contributed to this report.
[ad_2]