Commentary
On Sunday, ABC Chair Ita Buttrose Blister statement In response to New South Wales Senator Andrew Bragg, we have set up a Senate investigation to consider ABC's grievance.
ABC's grievance was full of scandals, with months of intense criticism, including handling editorial failures in the error-prone documentaries Ghostfire and Juanita Nielsen: The Family Mystery.
Batrose argues that the investigation initiated by the Senate creates a "parallel process" that "threats ABC's independence at the expense of the integrity of this irreplaceable public service."
This is an exorbitant act of overkill by the ABC Chair.
Without a sarcastic feeling, Batrose, the chairman of a taxpayer-funded organization, accused the democratically elected Senator of "political interference," and in the next breath, "spoken the Senate investigation into the Senate." Requested to "finish".
I could only imagine the reaction if the Australian Tax Office or the Meteorological Office made a similar request to the Australian Senate.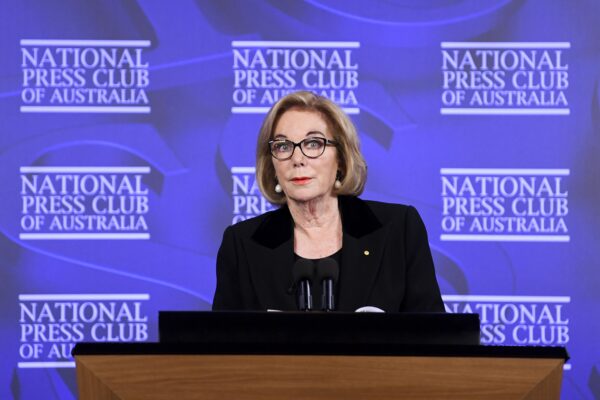 In our liberal democracy, Congress is a sovereign. We will send a politician to represent us as a taxpayer.
Taxpayer-funded organizations, especially those that are consistently biased and plagued by scandals, such as ABC, are not excluded from scrutiny.
Senator Bragg told the Institute of Public Affairs documentary podcast "Their ABC" about the staff's social media activities: fair. "
These comments may apply equally to the ridiculous ways ABC Chair has dealt with and criticized democratically elected senators.
ABC has consistently promoted ridiculous ideas about former Prime Minister Kevin Rudd's "Royal Commissioner Murdoch," a Senate Media Diversity Survey set by Senator Sarah Hanson Young as a mini-alternative to the Royal Commission's ideas. I was happy to support and submit it. ..
Therefore, for clarity, ABC is happy to support Senate inquiries investigating media opponents. But if taxpayers are the only organization that provides more than $ 1.1 billion a year (US $ 810 million), but the survey is investigating itself, that's not the case.
Hanson-Young commented on an ABC complaint inquiry: The independence of our public broadcasters is an essential part of our Australian democracy. It is not the politician's responsibility to decide what ABC can and cannot report. "
Again, without any irony, a Senator who started a Senate investigation into media diversity and used that investigation to ask News Corp bosses about their reports.
Our media market should be as free and diverse as possible. And evidence shows that Australians could no longer access various media sources.
All Australians have access to hundreds of news sources in Australia and around the world with the click of a computer key.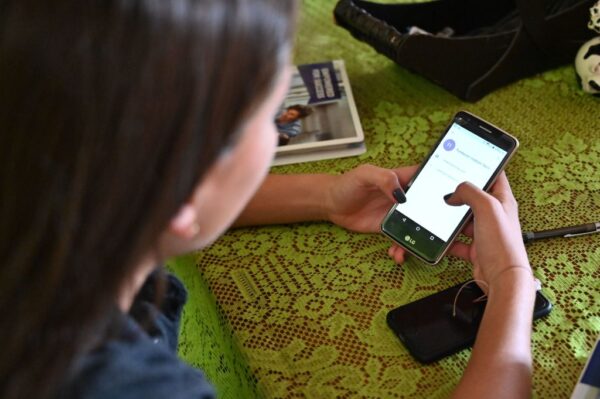 As a result, taxpayer-funded public policy programs are not as strong as they once were.
However, as we saw in answering ABC's grievance inquiries, minor intrusions into ABC face sensitive and ferocious responses from broadcasters and their supporters. "
But that "trustworthy" line is getting tired.
The latest Roy Morgan Survey on trusted brandsReleased last month, it discovered that ABC went from 10th to 19th in Australia's trusted brand rankings and fell to 14th in two years.
Social scientist Ross Honeywill said ABC "is at risk of being completely out of the top 20 of the most trusted brands."
Michele Levin, CEO of Roy Morgan, said of ABC's support in the community: Majority. "
But if you accept ABC in their words and it's really "trusted" and "loved" by all Australians, ABC's existence by converting it to the latest subscription services like Netflix and Stan. Will continue to be fully supported.
That way, Australian taxpayers who do not monitor or consume ABC will no longer be forced to pay ABC.
Its independence should be taken one step further and freed from the binding of taxpayers' dependence on funds.
After complete independence from government funding, we need to properly defend its freedom and editorial independence.
However, although ABC is funded by taxpayers, you should of course expect scrutiny from Congress on behalf of taxpayers. It is not a law in itself.
The views expressed in this article are those of the author and do not necessarily reflect the views of The Epoch Times.