Teachers in England and Wales voted in favor of industrial action as Britain struggles with worsening turmoil amid a wave of strikes in the public sector.
Britain's largest education union, the National Education Union (NEU), said Monday it was planning a seven-day strike in February and March over a dispute over salaries.
According to unions, 90% of teachers who voted in England and Wales supported the strike, achieving the legally mandated 50% turnout.
The Department of Education (DfE) has proposed a 5% pay increase for most teachers in the current school year, but the NEU is demanding a well-funded, above-inflation pay increase.
Updated DfE guidance suggests agency staff and volunteers can use it to cover classes on strike days. Schools are expected to remain open as much as possible, but distance learning is also an option, with priority given to the most vulnerable students.
But Paul Whiteman, general secretary of the National Association of High School Principals (NAHT), said the DfE's guidance was "naive at best" because it was "based on regional turmoil, not on a NEU-planned nationwide strike." said that
He said schools may have to close during strikes by teachers if "personnel numbers are dangerously low."
'Unsustainable'
NEU co-general secretaries Mary Bousted and Kevin Courtney said in a statement that the current situation was "unsustainable" and that teachers were leaving the profession in "large numbers".
Courtney said in an online briefing: Governments need to listen. These are big votes for strike action. "
The result, Bousted said, "will not sit on the sidelines as the education services they work so hard for are sacrificed." Low wages and overwork. "
Also on Monday, NAHT revealed that 87% of its members in England who took part in a union pay vote voted in favor of action excluding the strike, while 64% supported the strike. However, voter turnout of 42% is below the legal standard.
NAHT said it was considering rerunning a disputed vote in the UK over concerns that the democratic process was being endangered amid the postal strike.
In Wales, 95% of members participating in the NAHT vote supported action except strike, 75% supported strike and voter turnout was 55%, exceeding the legal threshold.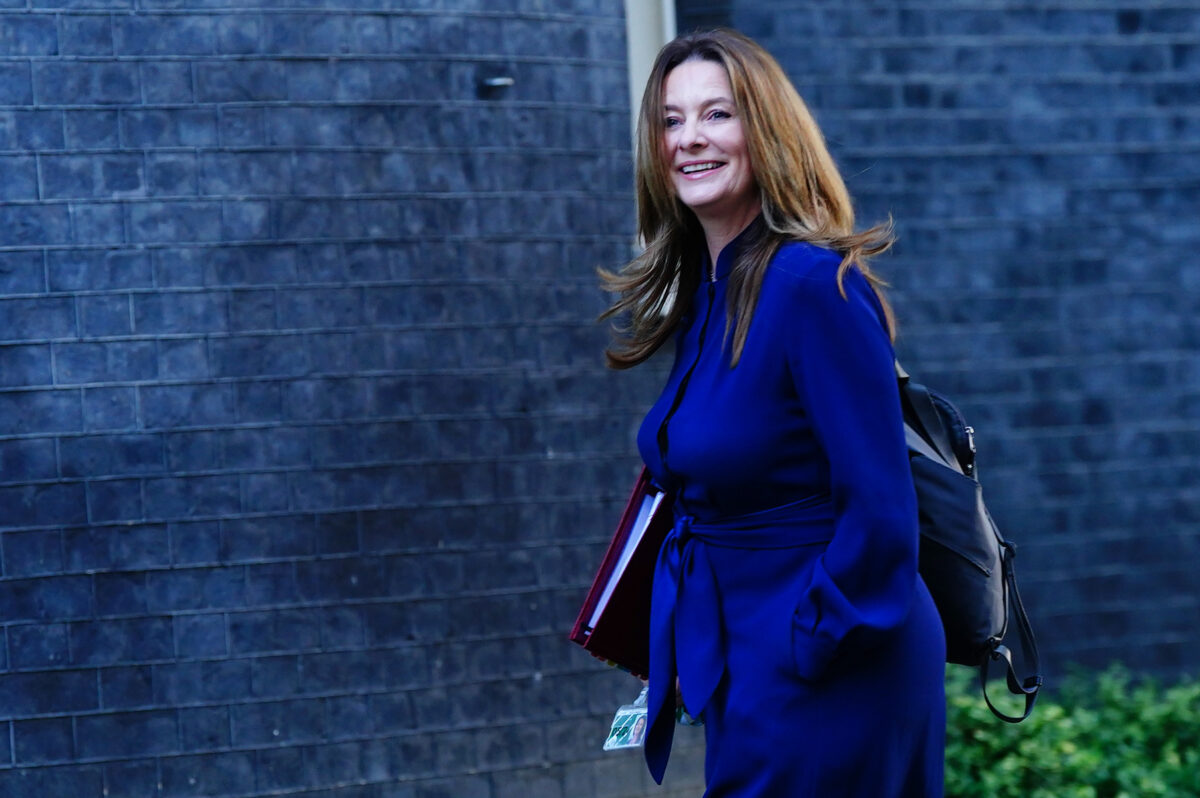 "disappointing"
Education Secretary Gillian Keegan said the NEU's vote for strike action was "disappointing" and "would have a detrimental effect on the education and well-being of our students."
She said the government had "already responded to union demands for an additional £2 billion in school funding that will bring real spending on schools to a record level".
She told the BBC that "only one union voted to strike and only 53% of members have actually responded".
She added: It is very disappointing as we all know they have caused a lot of disruption to education during the pandemic and we are still trying to catch up."
England's Children's Commissioner also said he was "disappointed" by the news.
Dame Rachel De Souza said: We are faced with so many students catching up on lost learning.
"I am committed to those who choose to take industrial action to open up schools for as many children as possible, prioritize vulnerable students and those with SEND, and ensure the impact on children and families. We strongly recommend that you take every possible step to minimize [special educational needs and disabilities]"
multiple strikes
The education strike is the latest to be announced in a series of industrial actions that have seen stops in various sectors in recent months.
The Athref union announced on Tuesday that train drivers would go on strike again on February 1 and 3 after salary offers were rejected.
Members of Britain's Royal College of Nursing are also set to be out again on Wednesday and Thursday, announcing two more strikes in England and Wales on February 6 and 7.
An official spokesman for Prime Minister Rishi Sunak said: I'm trying to live my daily life on my commute.
"We don't think it's the right thing to do. We continue to call on unions to stay away from the picket line and continue discussions."
PA Media contributed to this report.