World leaders appear to have backtracked on claims that Russia was responsible for the missile that landed on Polish territory on November 15 and killed two people.
"There is no indication that this is the result of a deliberate attack, nor is there any indication that Russia is preparing an offensive military action against NATO," said Western Alliance Secretary-General Jens Stoltenberg on Nov. 16. said to
Stoltenberg added that the projectiles that hit Polish territory were most likely air defense missiles launched by Ukrainian forces.
Earlier the same day, U.S. President Joe Biden said: [the missile] Dismissed from Russia. "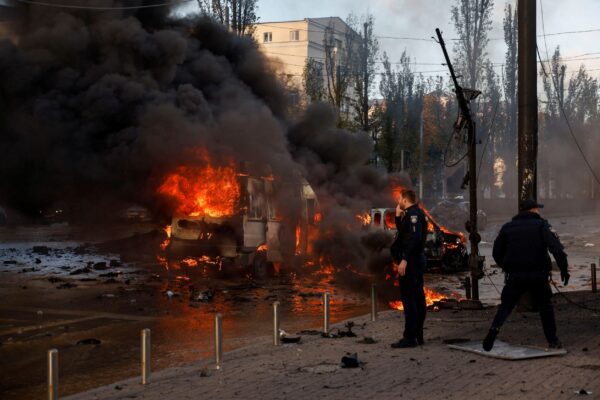 Biden made the remarks after an emergency meeting with leaders of key US allies, including Britain, France, Germany, Canada and Japan.
The incident initially raised concerns that Poland, and thus its NATO allies, could be dragged into the conflict between Russia and Ukraine.
On the night of November 15, a missile hit a grain drying facility in the Polish village of Przewodow, killing two people.
Przewodow is located about 3.5 miles from Poland's 144-mile long border with Ukraine, which borders Poland to the southeast.
The incident occurred as Russian forces were attacking positions within Ukrainian territory, sparking speculation that Russia had launched a missile.
Over the past five weeks, Russia has launched a violent drone and artillery strike against Ukraine's energy infrastructure, causing widespread power outages across the country.
Eastern European Concerns
Shortly after the missile struck Polish territory, the Polish Foreign Ministry released a statement claiming the projectile was of Russian origin.
Polish President Andrzej Duda told reporters that the missile was "most likely" Russian.
He added that his country, a NATO member, would "very likely" invoke Article 4 of the NATO Charter in response to the incident.
Article 4 obliges Alliance members to hold an emergency meeting if any of them faces a serious security threat.
Polish Prime Minister Mateusz Morawiecki said Warsaw had made "selected units" of the Polish army combat-ready.
Other Eastern European leaders quickly intervened, with Ukrainian President Volodymyr Zelensky calling the incident a "grave escalation".
Latvian Deputy Prime Minister Artis Pavk called the strikes "unacceptable" and said they could lead to more air defenses being sent by NATO to Ukraine and Poland.
Not to be outdone, Lithuanian President Gitanas Nauseda declared on Twitter:
Latvia and Lithuania have been members of NATO since 2004.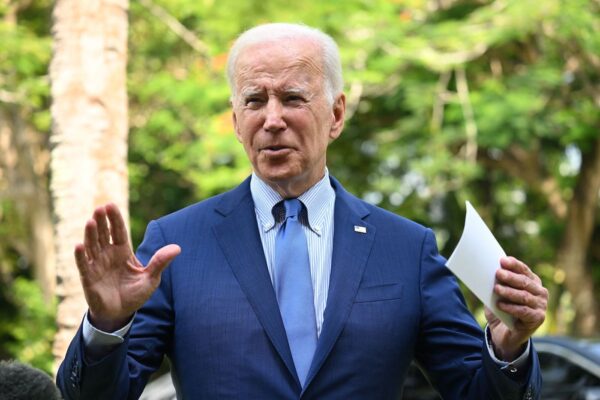 'Enthusiastic reaction'
Moscow was quick to deny that the missiles were launched by Russian forces, describing the allegations to the contrary as "a deliberate provocation intended to escalate the situation."
The Russian Defense Ministry said in a statement that Russian forces had not attacked targets near Polish territory.
It added that all Russian attacks on Ukraine were confined to areas at least 22 miles from the Polish border.
The ministry continued to argue that images of Polish wreckage suggested the projectiles were "anti-aircraft guided missiles of the S-300 air defense system" used by the Ukrainian military.
Dmitry Polyansky, the head of Russia's UN mission, warned in a Telegram message app of "attempts to provoke a direct military clash between NATO and Russia."
Shortly afterward, Biden declared that "preliminary information" had emerged indicating that Russia was not launching missiles.
A US military official agreed, citing "initial findings" suggesting that Ukrainian air defenses fired missiles to intercept Russian missiles.
Dmitry Peskov, spokesman for the Kremlin, told reporters that he accused countries of "making unsubstantiated statements … without knowing what happened at all."
"Such an enthusiastic response shows that there is no need to make hasty judgments on statements that could escalate the situation," Peskov said, "especially at such a crucial moment."
Peskov said Biden had shown "restraint" in his initial response to the incident, a rare tribute to US officials.
"I want you to notice the rather restrained reaction of the Americans, in contrast to the completely hysterical reaction of the Polish side and many others," he said.
On the same day, from Bali, Indonesia, Turkish President Recep Tayyip Erdogan also said Russia had not launched a missile.
Russia's TASS news agency said, "Claiming that the missile is Russian will only exacerbate the problem."
Calling for an in-depth investigation into the incident, President Erdogan went on to advise what he described as a "provocation".
By the afternoon of November 16, Polish officials said the incident was most likely caused by a Ukrainian air defense missile.
Warsaw has also reportedly withdrawn from plans to invoke Article 4 of the NATO Charter to allay concerns of escalating conflict.
Representatives of NATO member states are scheduled to convene on 16 November to discuss this issue further.
Reuters contributed to the report.