Civil liberties advocates are asking Ontario Premier Doug Ford to testify in an investigation into the federal government's use of the emergency law.
Canadian Constitutional Foundation (CCF), Canadian Civil Liberties Union, and Ottawa Coalition testify to Mr Ford and Attorney General Sylvia Jones, with testimony from Ottawa Mayor Steve Kanelakos and Ottawa Mayor Serge Arpin's Chief of Staff I am looking for Mayor Jim Watson.
"The Ford and Jones evidence is relevant and necessary for a full and accurate determination of the facts," CCF said. press release said.
According to the release, according to the testimony of Canelakos, Erpin and Watson and related documents, there were multiple attempts to get Ford and Jones to participate in discussions with federal and local government officials, but they refused.
Ford declared a state of emergency on February 11 and increased police powers. On February 14, Prime Minister Justin Trudeau invoked the Emergency Act, significantly increasing police powers to remove protesters, fine them, and freeze assets.
Ford lifted the state emergency on February 23, and the Senate also withdrew the public emergency order.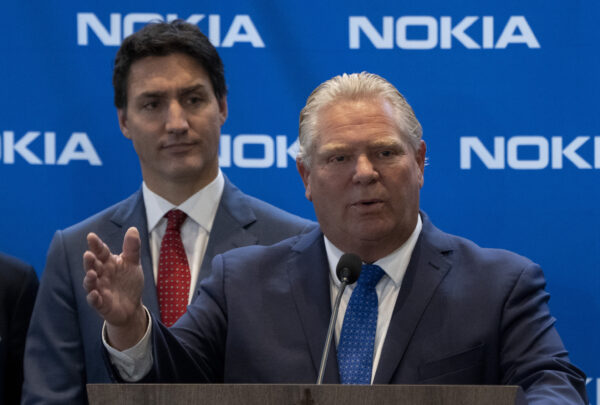 At a press conference on October 17, Ford said it stood "shoulder to shoulder" with Trudeau. "If it disrupts the lives of people in Ottawa every day and disrupts the flow of the economy across the border, I will not tolerate it," he said.
Trudeau accused Ford of "political reasons .
"We're all politicians, we're three, and my feeling was that he felt the police were to blame so much that he didn't necessarily want to explain the situation. I basically disagreed with him," said Watson. he said during the call.
According to a CCF press release, Watson said police resources could have been provided sooner in Ottawa had Ford and Jones been in talks. It also noted that Trudeau told Watson to seek state resources before seeking federal assistance.
"The Emergency Act is a last resort that can only be used when all other legal authorities fail," CCF attorney Sujit Choudhry said in a release.
"Prime Minister Doug Ford and Minister Sylvia Jones must answer why the Prime Minister did not exercise emergency powers to address the Ottawa protests under Ontario's Emergency Management and Civil Protection Act. not."
In testimony on October 13, Ontario police said the emergency law's powers gave police useful tools, but the protests could have been handled without them.
The Canadian Press and Omid Ghoreishi contributed to this report.