A senior Thai government official said Friday that he would apply for the expulsion of London-based human rights group Amnesty International because of a threat to the country by a nonprofit organization.
Amnesty International has been accused of supporting a democratic movement that demanded reform of Thailand's monarchy and the resignation of Prime Minister Prayut Chan-Ocha.
Seksakol Atthawong, Deputy Minister of the Prime Minister's Office, claimed to have collected 1.2 million signatures on a petition to revoke Amnesty International's business license without elaborating on how to collect the signatures.
He said the petition would be brought to the National Security Council and the Interior Ministry for further action next week.
"This organization supports groups that want to destroy national security, overthrow the monarchy, lack fairness, and support the rebel movement, which is a constitutional monarchy," Sexacol told reporters.
In response, Amnesty International called on the government to respect human rights obligations and said that all actions taken to ensure public order and national security must be done "in accordance with international human rights law." ..
Youth-led protests against the Prayut administration accelerated in late 2020 and included a call for unprecedented royal reform that triggered a crackdown by authorities.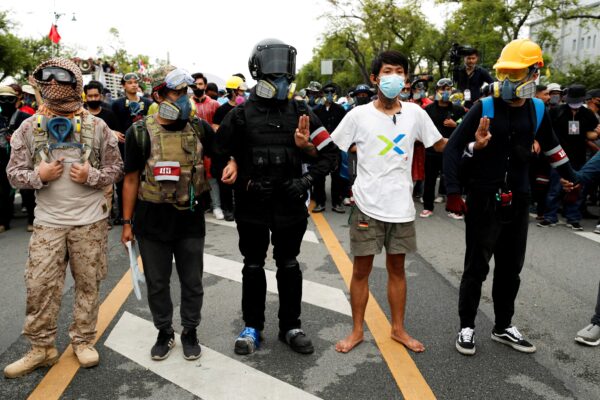 More than 1,700 activists face security-related charges, of which at least 169 have been charged under strict blasphemy law.
Amnesty International defended human rights during the democratic movement and called for the release of detained protesters and the end of police violence.
Playut ordered an investigation into Amnesty International last November, accusing the organization of committing legal crimes that affected national security and monarchy.Bangkok Post of local media report..
A petition was subsequently initiated by a royalist group demanding the withdrawal of Amnesty International's license in Thailand, claiming that Sexacol had accumulated a million signatures at the time.
Amnesty International questioned the validity of the signature and responded by initiating an "internal investigation."
The opposition to Amnesty International is due to the government's aim to pass a bill on nonprofits approved by the Cabinet last February.
Under the bill, all civil society organizations in Thailand must register with the Ministry of Interior and declare the source of annual working capital.
Amnesty International has called on the government to withdraw the bill, saying the new law "can easily abuse Thai civil society groups to disrupt or shut down their work."
"The list of bans on the bill is very extensive, numerous and exposed to abuse, which can have a significant impact on the day-to-day operations of civil society," said Amnesty International's Deputy Regional Director. Lausan Life said: statement..
The Seafood Working Group, a global coalition of human rights groups, is also Joint letter Last year, we called on the US State Department to withdraw the draft law.
"If enacted, the bill not only poses a serious threat to the functioning of Thai civil society, but also addresses trafficking and works internationally with donors working to improve the rights of Thai workers. It has a serious negative impact on both non-governmental organizations. "
Reuters contributed to this report.