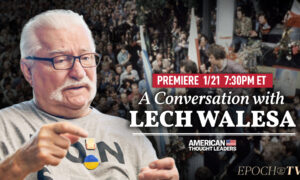 We speak with Lech Walesa, former leader of Solidarity, Poland's first independent trade union during the communist era. He won his 1983 Nobel Peace Prize, played a key role in Poland's transition from communism to democracy, and in 1990 became Poland's first post-communist president.
We discuss the end of communism in Poland, the Russo-Ukrainian War, and the ongoing struggles for freedom in Cuba, China and elsewhere.
"The age of communism counts wherever it exists," Walesa says.