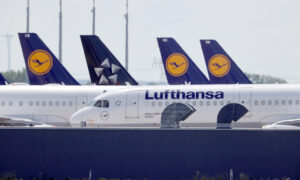 Two major aviation groups are calling on Europe to lift all COVID-related restrictions, citing recent studies showing that these measures are limited in effectiveness.
The Airports Council International Europe (ACI) and International Air Transport Association (IATA) read, "Please fill out all test requirements, vaccination proof, or Traveler Locator Form (PLF)." statement..
ACI Europe is an industry association representing more than 500 airports in 55 countries, covering more than 90% of Europe's commercial air traffic. IATA represents 290 airlines in 120 countries and carries 83% of the world's air traffic.
The two groups cited two main reasons for the proposal. Herd immunity has dramatically reduced the risk of hospitalization or death, and many European countries have lifted domestic COVID restrictions.
"It is logical to remove similar regulations from air transport as European countries open and remove regulations," they said.
ACI Europe and IATA also cited recent work (recent studies)pdf) Support their movement.
According to a study conducted by OXERA and Edge Health, travel bans related to COVID cannot prevent the spread of the virus, only delay the peak for a very short period of time.
"If travel restrictions were introduced preemptively, or if the variant was applied on the day it was first imported, it wouldn't affect limiting the peaks of the case, it would only delay the peaks by up to four. The day, "says the study.
Based on the information provided by OXERA and Edge Health, they maintain close ties with the aviation industry and strongly oppose COVID restrictions.
According to the Aviation Group, 10 countries now have lifted all travel restrictions within the EU / EEA, including Finland, Hungary, Iceland, Ireland, Liechtenstein, Lithuania, Norway, Slovenia, Sweden and Switzerland.
In the United States, the Biden administration extended the maskman date for public transport on Thursday.
"By the CDC's recommendations, the TSA will extend the security directive on the use of masks in public transport and transportation hubs for a month until April 18," the CDC and TSA said in the same statement issued separately. I am saying.
The obligations derived from the CDC Order issued on January 29, 2021 and applicable to transportation such as trains and transportation hubs such as airports were scheduled to expire on March 18.
Zachary Stieber contributed to the report.