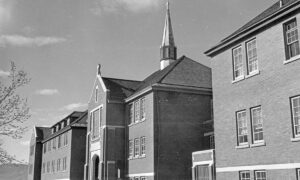 The discovery, spoken by Canadian Prime Minister Justin Trudeau on May 28, was found on the site of a former boarding school for indigenous children.
According to Tk'em lúps te Secwé pemc Nation, the children were students of the Kamloops Indian Boarding School in British Columbia and were closed in 1978.
Rosanne Casimir, Head of Tk'em lúps te Secwé pemc, said in a statement: "At this point, there are more questions than answers."
British Columbia's Prime Minister John Horgan said he was "horrifying and thrilling" when he learned of the discovery of the burial ground.
Hogan said the discovery was an "unimaginable scale" tragedy, highlighting the violence and consequences of the boarding school system.
The Secretary of the First Nations Health Authority said it will provide mental health and trauma support to members of the community as the investigation continues.
British Columbia lawyer General Mike Farnworth issued a brief statement on his findings at a former boarding school at a press conference on another announcement on Friday.
"I thank the people of Tk'emlups te Secwepemc for dealing with the ongoing tragedy and impact of the boarding school system, and the dark chapters in their country's history and our country's history and our thoughts. I want to be with them today. "
Reuters and the Canadian Press contributed to this report.