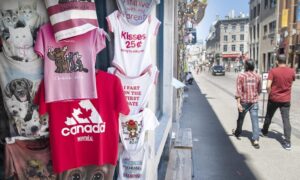 Ottawa — According to Statistics Canada, the economy grew in the second quarter of this year, despite a two-month recession.
Authorities say the preliminary estimate was that the economy grew at an annual rate of 2.5 percent between April and June.
Real domestic totals fell 0.5% in April, and officials said Friday saw a 0.3% decline in May.
This decline brought total economic activity about 2 percent below the pre-pandemic level seen in February 2020.
Statistics Canada estimates that June's real GDP increased by 0.7% as pandemic restrictions began to be relaxed nationwide.
The agency states that with June growth, total economic activity was about 1 percent below pre-pandemic levels.
Early estimates for the second quarter were slightly above Bank of Canada's latest expectations.
Earlier this month, the central bank predicted second-quarter economic growth of 2% per annum, down from previous estimates of 3.5%. This shows the limits enforced over most of the three months.
According to Statistics Canada, retail sales in May fell 2.7% after a 5.7% decline in April as the sector was squeezed by face-to-face shopping restrictions aimed at fighting the third wave of COVID-19. did.
The accommodation and food service industry was similarly affected by regulations, with a 2.4% decline in May, but not as bad as a 4.3% decline in April.
According to Statistics Canada, manufacturing fell 0.8% in May, the third contraction in four months.
The agency also said housing construction fell 4.2% in May, the first decline since November 2020, and a 0.4% decline in the real estate sector due to slower housing resale activity.
Statistics Canada said the relaxation of public health regulations in many states in June reversed the slip in sectors that all depended on growing face-to-face services, including the retail, lodging, and food service industries. That is.
The agency added that while construction and wholesale seemed to shrink, manufacturing also made a profit in June.
June and second quarter figures will be finalized at the end of August.