[ad_1]

Abu Acre was killed in a shootout between Palestinian militants and Israeli counterterrorism forces
The US State Department said on Monday that an independent investigator could not clearly conclude the origin of the bullet that killed Al Jazeera journalist Sirene Abu Acre.
A 51-year-old reporter from Al Jazeera's Arabic channel died on May 11 during a mission to report an Israeli attack on the West Bank city of Genin and was involved in a shootout. Abu Acre wore her "press" bulletproof vest when she was fatally shot in her head.
An independent third-party investigator said, "We couldn't reach a definitive conclusion about the origin of the bullet that killed Palestinian-American journalist Sirene Abu Acre," spokesman Ned Price said. Stated. statement.. "Ballistics experts have determined that the bullets are badly damaged and have not been able to draw a definitive conclusion."
The study is the U.S. Security Coordinator, an office established by the Ministry of State in 2005 to provide security assistance to the Palestinian Authority as part of efforts to help Israel and Palestine establish peace in the Middle East. Supervised by USSC).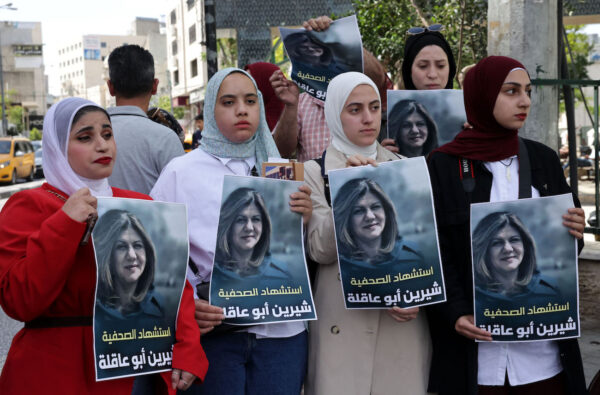 Counterterrorism strategy
On May 11, the day of Abu Acre's death, the Israel Defense Forces (IDF) said: In the statement The soldiers were conducting counterterrorism efforts to "arrest suspected terrorists" in and around the Genin camp. Meanwhile, they were exposed to "a large fire by an armed group of dozens of armed Palestinians."
"Terrorists also threw explosive devices at soldiers, endangering their lives," IDF said. "The soldiers reacted with fire towards the source of the fire and the explosive device. A hit was identified."
Subsequent investigations of the Israeli shootings concluded that only forensic analysis of the bullets could confirm whether it was the Israelis or the Palestinians who killed Abu Acre. The Israeli Defense Forces said that if Israeli soldiers were responsible, journalists would have been accidentally beaten during the exchange of gunshots with terrorists.
Separately, the Palestinian Authority (PA), which conducted its own investigation, blamed Israeli soldiers for the death of journalists. The PA on July 2 announced that it would hand over the bullet that killed Abu Acre to the United States for ballistic analysis of the shell.
Price on July 4 stated that the USSC was granted full access to the IDF and PA investigations, and after summarizing both the investigation and forensic and ballistic analysis, the cause of Abu Acre's death was "IDF's. It is likely that the shooting from the standpoint was the cause. "
According to Price, the USSC said the shooting was unintentional and "as a result of the tragic situation during an IDF-led military operation against the Islamic Jihad faction in Palestine" following a series of terrorist attacks in Israel. It was concluded that it is likely to be.
[ad_2]