A well-behaved crowd gathered at Balmoral Castle on Sunday to say goodbye to Queen Elizabeth II.
The date of the state funeral was also set for September 19, a bank holiday.
On Sunday morning, the hearse carrying the Queen's coffin left the royal palace in the countryside where the 96-year-old monarch died on September 8th.
The oak coffin was covered with the Scottish Royal Standard. The wreath placed on top was made of Balmoral estate flowers, including the Queen's favorite sweet peas, dahlias, phlox, white heather, and pine fir.
The Queen's daughter Princess Anne, the Royal Princess and her husband Sir Tim Lawrence accompany the coffin.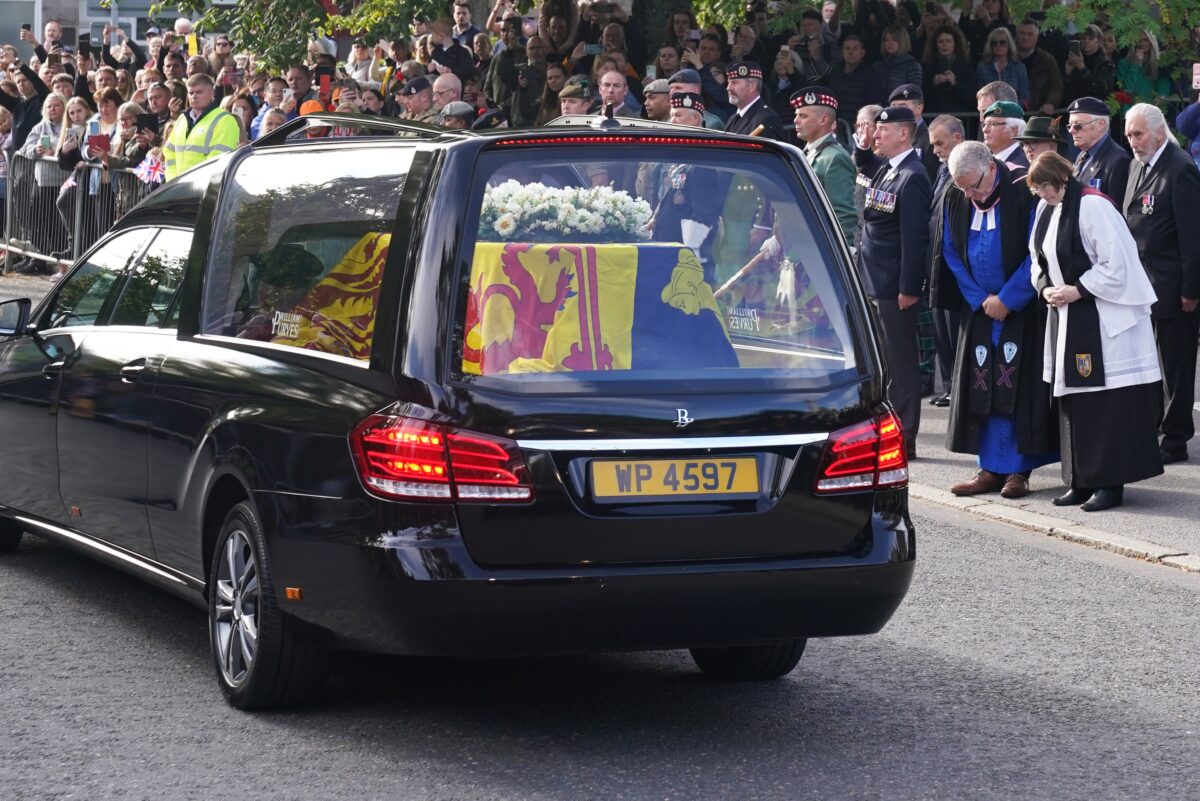 The procession will pass through Aberdeen, Dundee and Perth before arriving at the Palace of Holyroodhouse, the official residence of the royal family in Edinburgh, around 4pm, where it will be placed in the throne room for the night.
King Charles III and his wife, Camilla, visited Scotland on Monday as part of the monarch's first trip through all four of Britain as sovereign, and in the afternoon held the Queen's coffin in procession to St Giles' Cathedral. will accompany , members of the royal family attend the service.
The coffin will be placed in a cathedral where the people of Scotland can pay their respects.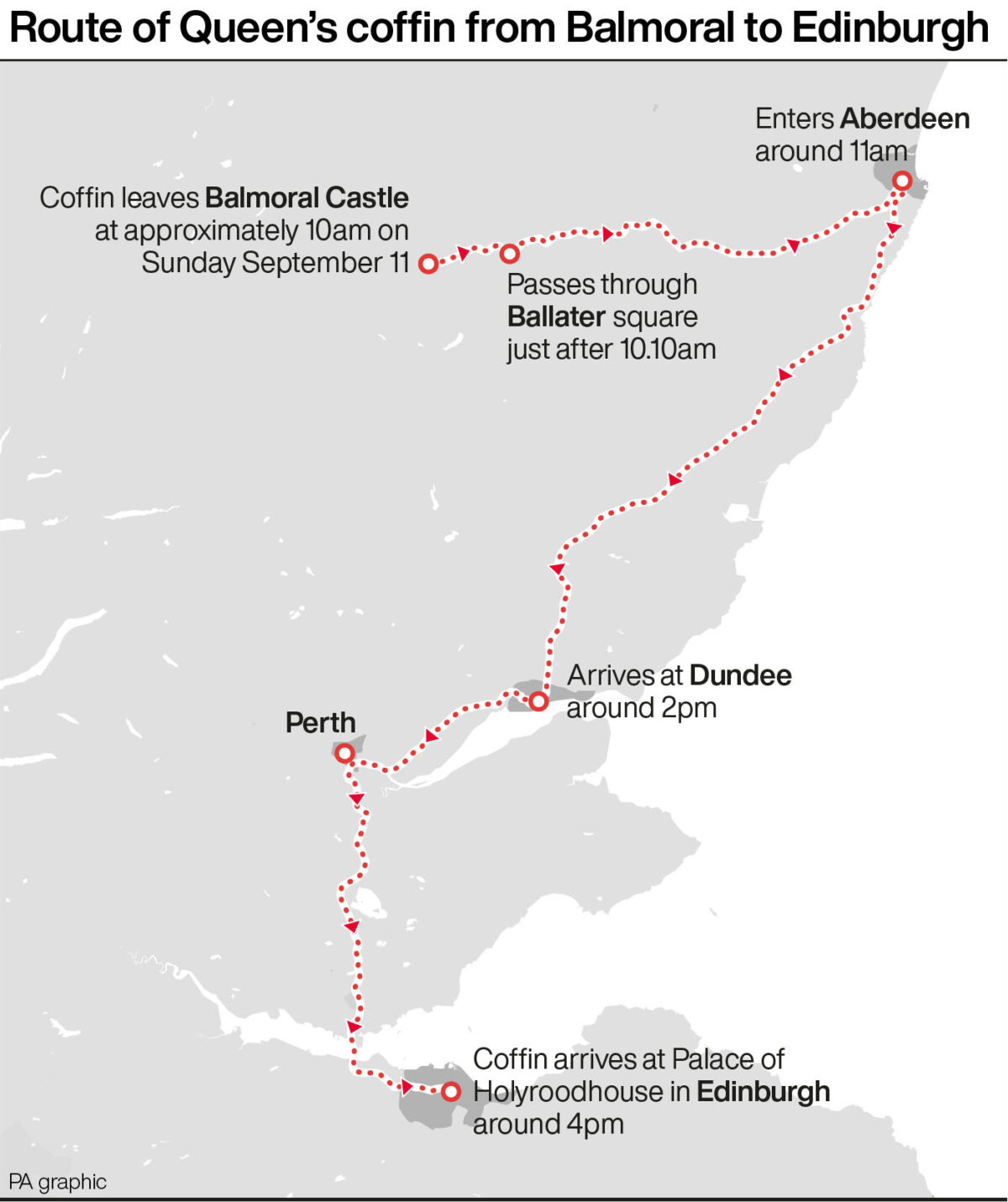 On Tuesday afternoon, it is flown by Royal Air Force (RAF) aircraft to RAF Northolt, London, where it is transported overland to Buckingham Palace where it sits overnight in the bow cabin.
The trip is part of Operation Unicorn, a plan named after Scotland's national animal for the Queen who died in Scotland. This plan runs parallel to the main plan for the Queen's death, "Operation London Bridge".
On Wednesday afternoon, the Royal Horse Artillery of the Royal Army will carry the Queen's coffin in a carriage to Westminster Hall, where it will remain until the state funeral.
The four-day recumbency begins after a short service on Wednesday night and ends on the morning of the funeral.
Members of the public are invited to pay their respects to the Queen while she lies.
After the state funeral, the Queen's coffin was taken to her final resting place in St George's Chapel, Windsor Castle, where her parents, sisters and husband were buried.