London — A member of the Royal Opera Choir, wrapped in a court and behind London's famous landmarks, sings the anvil choir of Giuseppe Verdi's 1853 opera Il Trovatore for the first time in a year.
Standing apart to address the social distance brought about by the COVID-19 pandemic, 25 singers are gathering on the rooftop of the Royal Opera House in Covent Garden, London.
Their performance, including the final chorus of Wolfgang Amadeus Mozart's "The Magic Flute," was streamed on Good Friday on the Royal Opera House's Facebook page, and the venue is preparing to welcome the audience in May.
"Greeting at Easter and greeting the world after the blockade," American conductor William Spalding, chorus director of the Royal Opera House, told Reuters.
"We need a little hope now … this year is a very tough year, especially for opera," added the director of Opera Oliver Mears.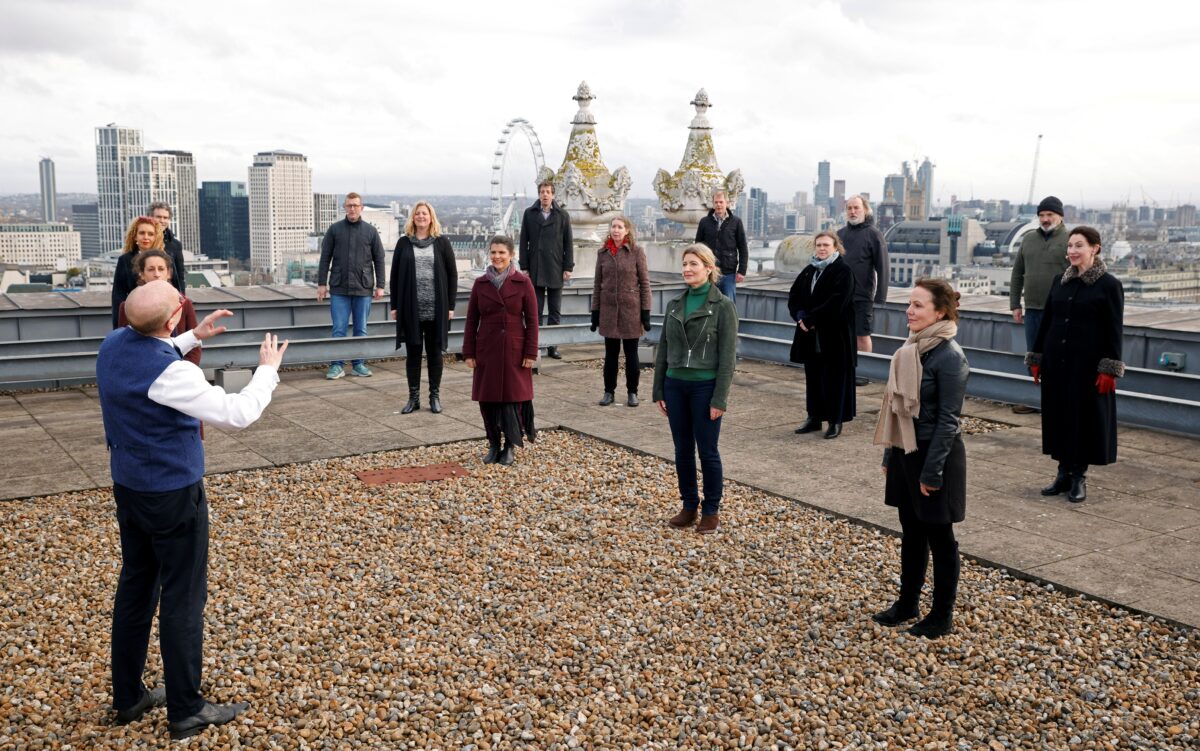 The Royal Opera House, home to the Royal Ballet, as well as other cultural institutions throughout the UK, ordered Prime Minister Boris Johnson to stay home in March 2020 to stop the spread of the virus. Sometimes it closed.
Now, as the country slowly breaks out of the blockade, the venue last week announced an early plan for the 2021/22 season, the first full season since 2019.
Mozart's "La Clemenza di Tito" will be the first to welcome the audience from May 17th, including a new Royal Opera performance.
Some members of the choir, originally founded in 1946, performed at a Christmas concert in December, but most hadn't sung together for some time.
Soprano Elizabeth Weisberg said she liked the dismissal of fellow choir members during the blockade and felt that she had lost her "big family feeling" by leaving her colleagues.
"I'm looking forward to the day we can hug each other again," she told Reuters.
"We are really taking care of each other and (I) look forward to seeing the applause standing when the audience comes back. They need it like us. I know that, and if we could go back and make music, that would mean much more for everyone. "
Hannah Lantara