The Secretary of Justice alleged that "due process" was taken in appointing an aide who caught Matt Hancock kissing a paid role in the health sector.
Robert Buckland defended Boris Johnson's treatment of the scandal as the Prime Minister was plagued by questions following the resignation of the Minister of Health.
Hancock succumbed to pressure and quit after the CCTV footage appeared. He intimately accepted his aide, Gina Coradangero, and broke the social distance guidelines for fighting COVID-19.
Hancock's longtime friend was first brought to the Department of Health (DHSC) as an unpaid adviser before gaining a £ 15,000 annual role as a part-time director in September.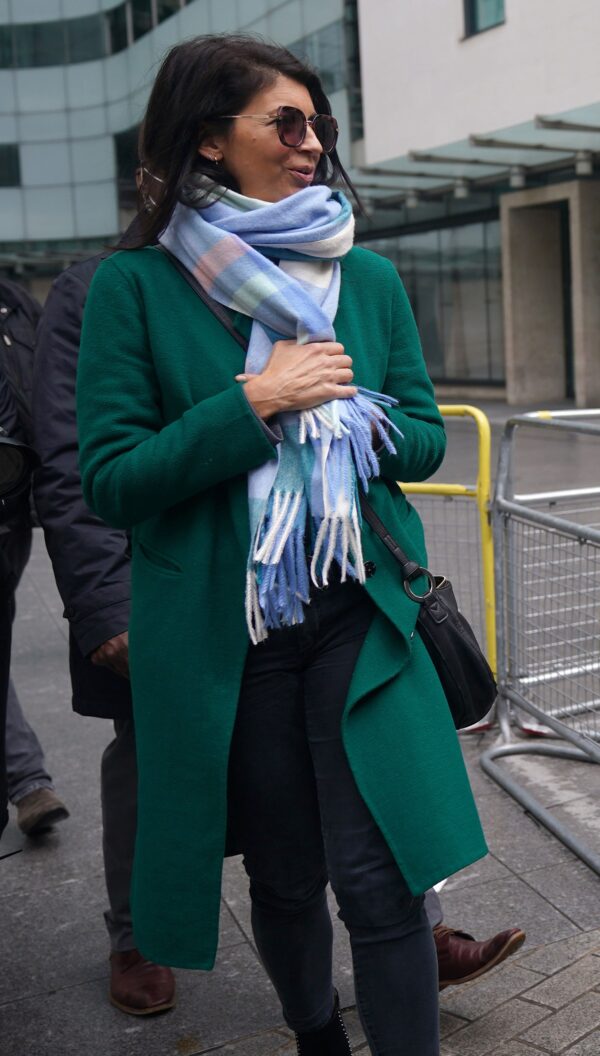 Buckland told Sky News, "Everything I understand so far will come to believe that due process has been done and a declaration has been made in the appointment of this person."
However, when the relationship between Hancock and his aide began, the Secretary of Justice said: I don't know when the relationship started. "
Former Prime Minister Sajid Javid, who succeeds Hancock's health minister, has suggested that the camera that captured the hug has been disabled and will be investigated for its existence.
The Labor Party has demanded an investigation into allegations that Hancock and Lower Health Minister Bethel used their personal email addresses to carry out government operations.
Mr Buckland suggested that the Cabinet Office is likely to investigate the matter and said their communication should be preserved if the ministers have to use their personal email addresses.
"You have to use government email, I think it's very clear," he told Sky News.
"If the Cabinet Office is asked to consider this, it will probably be, but if so, I think we need to satisfy ourselves that the material is available."
Javid was appointed Minister of Health over the weekend after Hancock resigned on Saturday.
During his visit to St. Thomas' Hospital in London on Monday, Javid told the broadcaster: "You haven't disabled the camera you're talking about, but it's disabled by the department.
"For security, that's common sense. In principle, I don't think the Secretary of State should have a camera. I'm not sure why there's one here in the other five departments I run. But I'm sure there's more to this as the entire incident is investigated. "
Johnson was initially stuck in Hancock after releasing on Friday a video of Sun kissing his old friend, an aide at Oxford University, on May 6.
The scandal led to new questions about Johnson's government standards after a series of controversies surrounding some of Johnson's senior ministers.
Johnson rejected the call for dismissal when Interior Minister Priti Patel was found to be bullying a civil servant working for her.
But when asked about the prime minister's standards, Mr Buckland suggested that his critics were only jealous of his popularity.
"The truth is that many people hate PM, obscure what they hate in this kind of language, and can't overcome the fact that he's popular in the country," he said on BBC Radio 4. I told the Today program. ..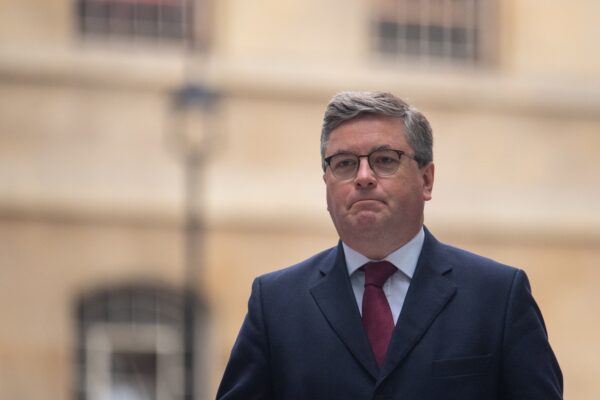 Buckland also said he was "surprised" that he was still facing questions on Monday about Hancock's delay in leaving.
"He resigned because he considered the issue carefully. He found that the issue of reliability was really a big issue," he said "today."
"In fact, Matt Hancock has been an incredibly hard-working health minister for the past three years, but in the last 16 months, there have been people who have worked tirelessly and openly to deal with this crisis. "
Labor Deputy Leader Angela Rayner said Hancock's alleged use of Gmail accounts required "full transparency" and "full investigation."
"I wrote to confirm that there are investigations such as ministers using private email to perform government official duties in secret, agreeing to private contracts, etc." She said "today".
There was also a question about how the footage of the kiss from CCTV in the Minister's Secretariat appeared.
Tory Rep. Peter Bourne was given an urgent question at the Commons about the security arrangements of the ministerial office, on the alert that sensitive meetings and conversations could be monitored.
Buckland said he was informed that there was no CCTV in his office and told Sky News: Which one to use.
"I'm sure many of my colleagues have asked the same question and are sure that the office will be wiped out in case there is an unauthorized device there that could be a national security breach. . "
Sam blue