Almost two years after the initial restrictions were imposed, all UK COVID-19 laws, including the legal requirements of those who were tested positive for quarantine, expired.
British Prime Minister Boris Johnson announced his plan to "live with COVID" on February 21st.
Under this plan, the legal requirement for positive self-isolation of the CCP (Chinese Communist Party) virus expired on February 24.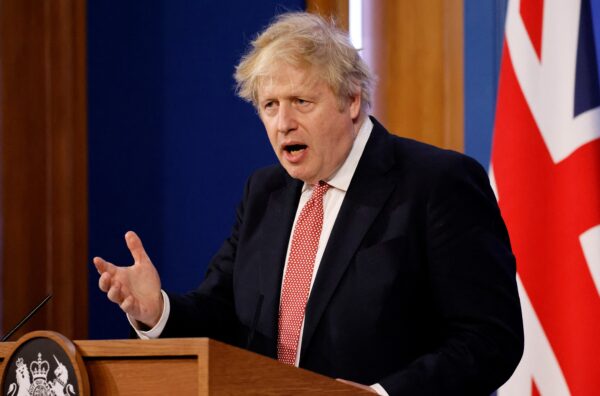 Regular contact tracing ended on the same day, ending the £ 500 ($ 671) self-quarantine payment and the legal obligation for individuals to tell their employers about their quarantine requirements.
Changes to statutory illness salaries and employment support allowances aimed at overcoming pandemics and helping people will end on March 24.
The use of voluntary COVID-19 status certification will be deprecated after April 1st, but the National Health Service's COVID-19 app will continue to show vaccination status for international travel.
Based on this plan, another COVID-19 booster vaccine will be offered to immunosuppressed people over the age of 75 and those living in long-term care facilities this spring.
The free universal test will be scaled down from April 1st, instead focusing on the most vulnerable, but social care staff will continue to test asymptomatic.
At a press conference on Downing Street on February 21, the Prime Minister said the government had a "very clear view" of the current situation, admitting that the pandemic was "not resolved."
He said the government could make these changes "for vaccines and high levels of immunity" and that the Omicron variant was less toxic.
Johnson said there could be "another variant that causes us problems", but "thanks to much of what we have done, especially the investment in vaccines and vaccine technology and therapies. , We will be far away ", a better position to work on that new variant. "
In Northern Ireland, legal regulation has already been replaced by guidance.
Suppression of the CCP virus has also been relaxed in Wales and Scotland, and is significantly more restrictive than in the United Kingdom.
On February 17, the Labor Party Government of Wales abolished the requirement for a COVID-19 vaccine passport as a condition of participation in both indoor and outdoor events.
On February 22, the Scottish National Party administration also abolished the vaccine passport system and said other legal restrictions, including mask obligations, would end in March.
PA Media contributed to this report.