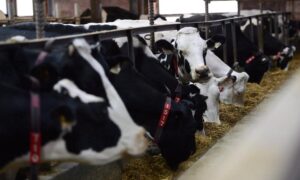 Washington — The United States is escalating a dispute with Canada over the sale of American dairy products north of the border.
The Office of the United States Trade Representative says Canada wants a dispute resolution committee to investigate whether it unreasonably prevents US producers from accessing the Canadian market.
This request is a significant increase in US complaints about how Canada allocates access to the market under the US-Mexico-Canada Agreement.
The United States is angry at how Canada distributes tariff quotas, the amount of certain dairy products that can be imported at lower tariff levels.
The USTR states that most of these quotas are allocated to processors rather than producers, effectively denying US farmers a fair share of the controlled Canadian market.
However, Canadian officials claim that the allocation is in full agreement with the promises under the trade agreement that came into effect last July.