[ad_1]

Thousands of people gathered in the Maltepe district of Istanbul, the capital of Turkey, on Saturday to protest COVID-19-related restrictions, including vaccination obligations, saying the restrictions violated their rights.
Approximately 3,000 people attended the rally, which was approved by the Turkish news agency Governor's Office and started at 2:00 pm local time. Diken reported..
The demonstrator has passed the government and organized a protest following new measures that will come into effect on September 13. All users of intercity planes, buses and trains, and those who attend large-scale events such as concerts and theater performances.
According to the video and photos of the rally, many people listened to the speakers with placards stating "Turkish people are not guinea pigs for vaccines" and "freedom is not free". We are ready to pay for it, "" my body, my decision, "and" the Ministry of Health is not a vaccine marketing office. "
Dicken reported that the rally was attended by representatives of 14 political parties. Participants in the demonstration, called "Great Awakening," chanted slogans such as "Big Resignation" and "Battle with the Murderer."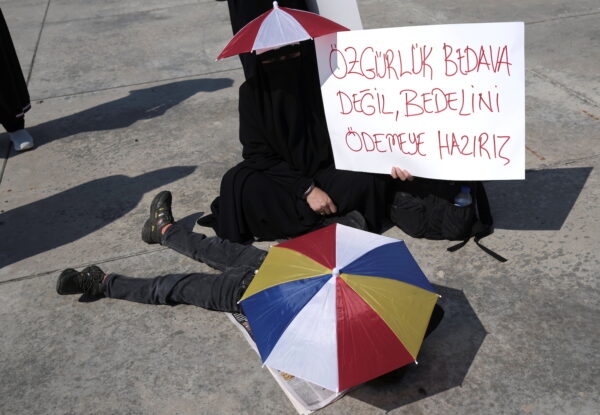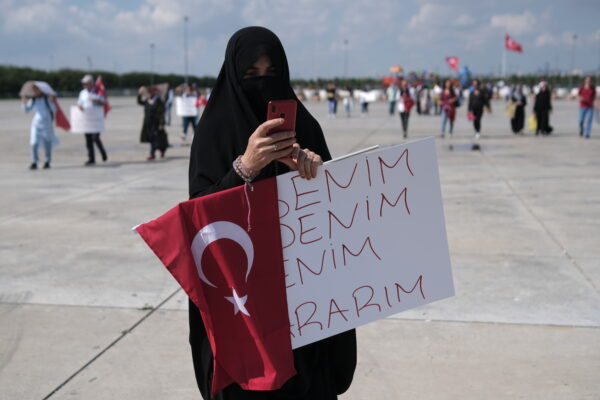 "This pandemic is going on by further limiting our freedom, and there is no end," said Erdem Boz, a 40-year-old software developer. "Masks, vaccines and PCR tests can all be mandatory. We are here to complain about this."
"We oppose all these obligations," said Aynur Buyruk Bilen, a member of the so-called Plandemic Resistance Movement.
"I think the vaccine isn't perfect, it's an experimental liquid," he added.
From September 13th, all unvaccinated school staff will be required to undergo PCR testing twice a week. In public places you need a mask and social distance.
Turkish Health Minister Fahrettin Koca Said on twitter On the day of protest that vaccines are the "ultimate solution" and that mandating such rules is "essential".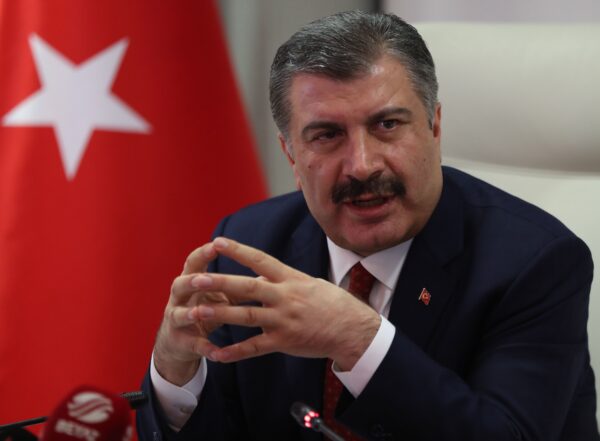 According to the data collected by Turkish Ministry of HealthIn Turkey, more than 51 million people receive the first dose of COVID-19 vaccine under the national program of the country. Nearly 40 million people have been fully vaccinated as part of a program launched in January.
With an average of about 23,000 new daily cases in Turkey, Coca warned earlier this month that the current pandemic is "only unvaccinated."
Reuters contributed to this report.
from NTD News


[ad_2]