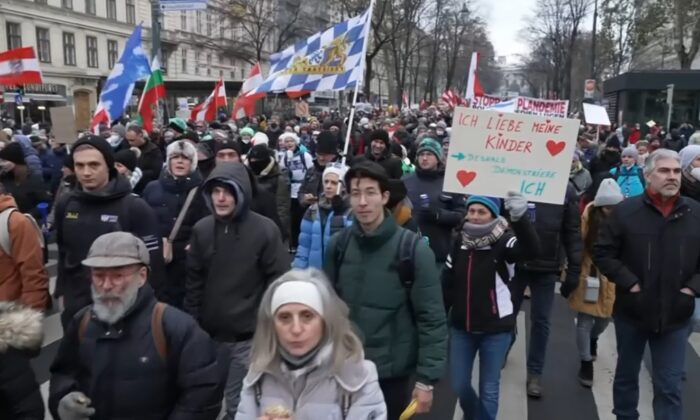 Thousands of people protest the COVID-19 policy in the Austrian capital on December 11, 2021. (AP / Screenshot by The Epoch Times)
Tens of thousands of people protested in the Austrian capital on Saturday, while others held a series of large-scale demonstrations against the government's coronavirus policy.
According to police, about 44,000 people participated in the march and were partially requested by the right-wing "Freedom Party of Austria".
Protesters opposed policies such as compulsory COVID-19 vaccination and fined those who refused the jab.
At the rally, Austrian Liberal Party leader Herbert Kickle called for resistance to policy, calling the government planning a "assault on humanity."
Until late afternoon, the protests were almost peaceful.