[ad_1]

Three more candidates have joined an already crowded race to become Toronto's next mayor. City Councilman Josh Matlow, former Toronto Police Chief Mark Sanders, and journalist Anthony Fury.
The three candidates announced their intentions to run for mayor of Toronto within hours of each other on March 21.
On February 10, Toronto Mayor John Torrey announced he was resigning after admitting to a relationship with a former employee who said he "did not meet the standards of being a mayor and a member of a family." Torrey, who was first elected in 2014 and won re-election twice, formally resigned on February 17.
and open letter, Matlow, Trustee of Ward 12 Toronto-St. Paul said he ran for mayor because Toronto's leaders "have been slowing the city from reaching its full potential."
"We've all seen decline. Snow removal isn't done on time, public restrooms are dirty even when they're open, trash cans are broken and overflowing," Matlow said on March 21. I wrote it in the letter that was issued.
Matlow, who has worked at Toronto City Hall since 2010, accused the city's past leaders of "artificially keeping the services low by starving the services that made Toronto the incredible city I grew up in." If elected, Mr. Matlow has a fixed asset fund that will raise $390 million over the next five years to improve city services such as transportation, public libraries, warming centers, and maintenance of roads and parks. He said he would launch a city business fund, which is a tax.
Sanders, who served as Toronto's police chief from 2015 until his retirement in 2020, announced last night that he would be running for mayor. said between him In nearly 40 years as a police officer, he "never experienced this level of terror creeping through the streets."
"Toronto citizens need to feel safe and secure in all areas," he told CBC News. "I don't want to see elementary school lockdowns anymore. It's not another story about a woman being hit by a streetcar. No more gangsters shooting townhouses where children are sleeping. Enough."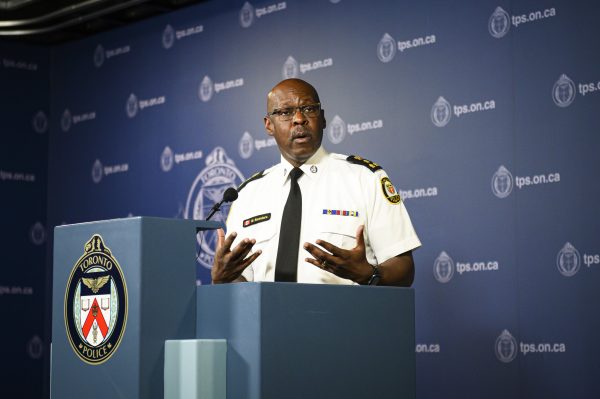 Sanders told CP24 on March 21 that public safety, housing and affordability will be his top priorities. He also said the city needs to better serve people suffering from mental health issues and homelessness.
In a video posted to YouTube the same day, Fury, a regular contributor to the Epoch Times, said his experience as a reporter prompted him to speak to many Toronto citizens who feel the city is in decline. He said that he became
"I don't think the status quo people who got us to this point are the ones who will get us out of it. It's time to get a fresh perspective," he said.
Fury said Toronto is run by "lobbyists and big business thinking they've made their own decisions" and "radical activists kicking and screaming and city hall doing what they want." suggested there is.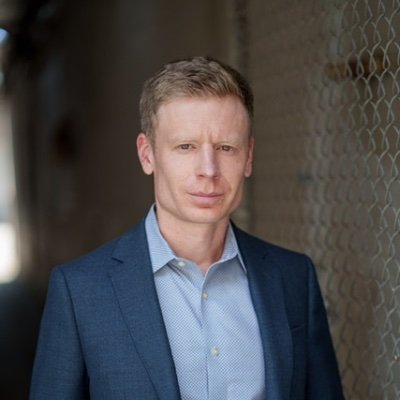 Fury said he would address the city's drug crisis with a "treat, treat, treat" focus and promised to begin a 90-day review of all city services.
"If there is anything that isn't focused on delivering what we expect as residents and taxpayers, goodbye," he said.
other candidates
On March 15, former Toronto City Councilman Giorgio Mammority announced his candidacy for mayor. He claimed that "we have lost our individuality" and that he "fears" the city's decline over the next few years.
Mammority told CP24 that he hopes to run for mayor and "use my 30 years of experience to dramatically improve things."
After serving as an MPP in Ontario's NDP government, Mammority was elected to the Toronto City Council in 2000 and served for 18 years before being defeated at the polls. She ran for mayor of Toronto in 2010, but she withdrew the day before the election.
Other Toronto City Council members like Brad Bradford and Stephen Horridad have shown they're gearing up for the mayoral election, but haven't quite thrown their hats in the ring. Byron said in February that he was "strongly considering" his candidacy.
Three politicians running for mayor of Toronto in 2022, Gil Penalosa, Chloe Brown and Blake Acton, have also said they will run again. Mitzeee Jacqueline Hunter, a Liberal MP on the Ontario Legislative Assembly, also said she was "thinking about it."
Candidate nominations officially open at 8:30 am on April 3rd and close at 2:00 pm on May 12th.


[ad_2]