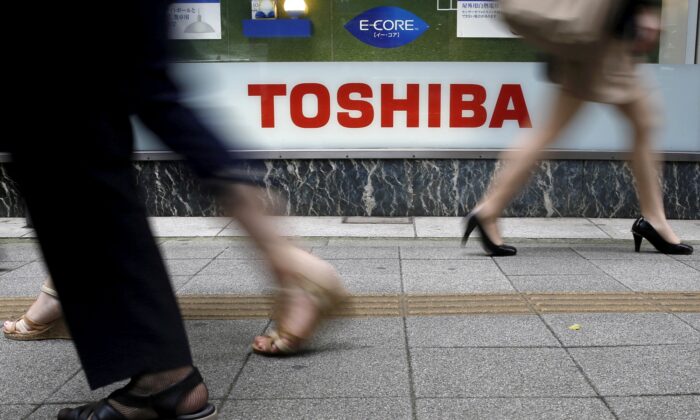 Pedestrians passing the Toshiba logo outside a consumer electronics retail store in Tokyo on September 14, 2015. (Toru Hanai / Reuters)
Tokyo-Toshiba said Wednesday that it had partially resumed production at its semiconductor plant in Oita, but stopped after a strong earthquake struck the area over the weekend.
Toshiba Device & Storage said in a statement that one of the factory's two production lines was reopened on Wednesday. It does not say when other routes will resume.
This factory manufactures system LSI chips, and about 60% of them are sold to automobile manufacturers and industrial machine manufacturers.
The company also manufactures these chips at its factories in northern Japan, and other domestic producers such as Renesas Electronics also manufacture devices.