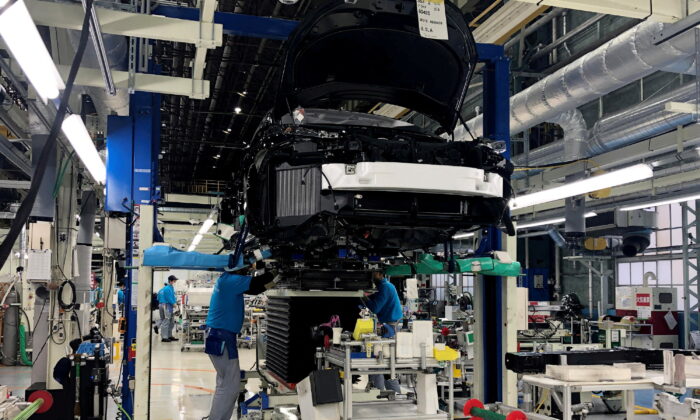 On April 11, 2019, a fuel cell power supply system will be installed at Toyota Mirai, a Toyota Motor Plant in Aichi Prefecture. (Joe White / Reuters)
Tokyo-Toyota recorded record global production in March as overseas production offset the domestic decline and highlighted the impact of Japan's factory shutdown and weak consumer demand on Wednesday.
Japan's largest automaker said it produced 866,775 cars worldwide in March, a 2.8 percent increase from the same month last year and a monthly record.
However, Toyota's domestic production decreased by about 16% to 261,759 units. During the month, a cyberattack on one of our suppliers shut down all factories in the country for a business day.
Domestic production suffers from rising costs and slowing growth, so further evidence of the weakness of the Japanese economy may be seen.
Toyota's domestic production was hit after a magnitude 7.4 earthquake struck the Tohoku region, disrupting parts supply. The businesses of group automakers Hino Motors and Daihatsu were also affected.
Satoshi Sugiyama