The facility felt disappointed that the demonstration last weekend was peaceful.
Commentary
I have never seen the Prime Minister of Canada identify and blame a large, identifiable group like Justin Trudeau on January 31st. Parliamentary Hill, I was surprised to hear him inflamed and label them as racists and radicals.
Despite the very peaceful and respectful protests, Trudeau chose to focus on out-of-range incidents caused by a small number of individuals when he said:
"We do not give in to those who raise racist flags. We do not give in to those who engage in vandalism or disgrace the memories of veterans."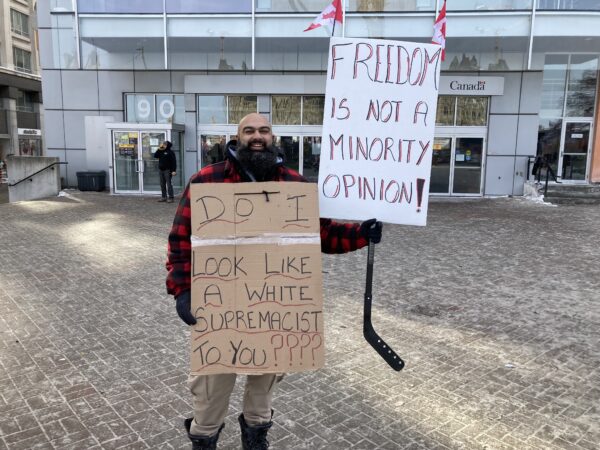 Tens of thousands of citizens participated in these protests, backed by hundreds of thousands, if not millions, of Canadians who couldn't get there on their own. Even if this still represents a small number of Canadians, it clearly represents a huge number of them, and our Prime Minister is now a racist who commits crimes and despises veterans. I made it dirty.
This was a horrifying statement from the Prime Minister about the citizens he was supposed to take the lead in representing. Many of the demonstrators were of color, and there is no doubt that there were many veterans among them. How should it feel to hear the leaders of their country deceiving them this way?
We see unprecedented protests among Canadians who are usually happy. Many people feel that they don't have a representative or mechanism to listen to their concerns, so they decide to protest. The prime minister does not have to uphold their goals, but he must at least feel a moral obligation to respect them. Trudeau's treatment of these Canadians is the worst disappearance of his leadership to date, which speaks for itself a lot.
Thousands of people remain in the Capitol today, and there are no signs of when and how this protest will end. Resolving what can turn into a long-term standoff requires a cool head and respectful discourse. Now it will be very difficult to start any kind of negotiation.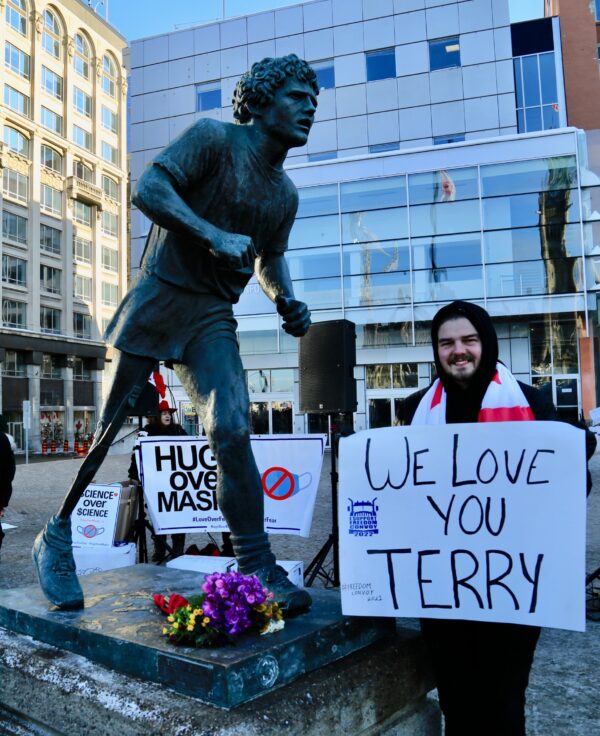 The revocation of federal leadership against the Truckers for Freedom convoy is not just for liberals.
Erin O'Toole, the leader of the Conservative Party of Canada, was not exactly a sign of leadership due to ongoing protests. As Trudeau did, it was clear that something huge had been built up to the weekend protests, but he remained silent. After Autour finally dealt with the event, his remarks remained cautiously neutral and slimy. Aoutur thinks he should believe he didn't come out and insult the protesters, but he hasn't proven to be inspiring either.
Outur is now calling for a review of his leadership as nearly one-third of Conservatives are dealing with the rebellion of caucuses. He will probably focus more on saving his political retreat than on defending the minority of his members.
So who speaks about the Canadians' right to end the pandemic restrictions? Who will protect these people as the man who holds the country's top office abuses them in the act of political division?
Some individual politicians have come out and spoke to defend Ottawa's demonstrators, but they do not represent the country's political leadership.
Protesters now feel isolated, shunned, and politically homeless. This fosters a sense of disappointment, and some may try more desperate actions to send the message.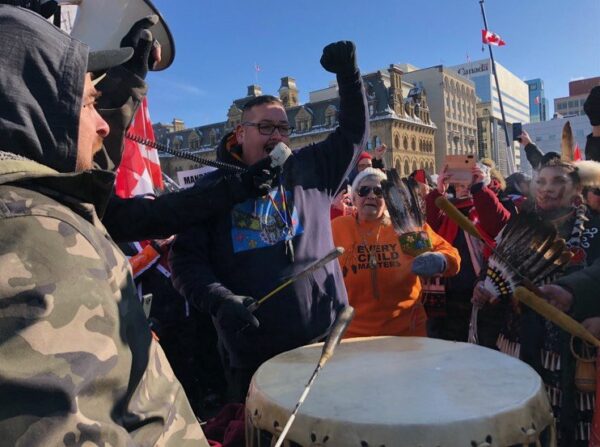 I felt the establishment was almost disappointed that last weekend's demonstrations were peaceful and did not develop into a "January 6" type of incident. Currently, facility members appear to be causing an incident that exacerbates the situation and hunts down demonstrators.
If Trudeau treats ethnic minorities and religions as well as protesters and people who choose not to be vaccinated, the world will blame them.
Isolating and demonizing any group of society should never be done by political leaders. Trudeau is promoting social rifts that may take decades to resolve. It's irresponsible when he divides Canadians for political convenience.
Canada now needs leadership. Requires a unifire. We need someone who can represent the majority while respecting the minority.
Everyone wants to see a peaceful solution to protests in the long run. It is impossible to see how that happens because the country suffers from a lack of political leadership.
Canada is at the turning point. Until I show the leadership of the nation, I think it will only turn into the worst.
The views expressed in this article are those of the author and do not necessarily reflect the views of The Epoch Times.