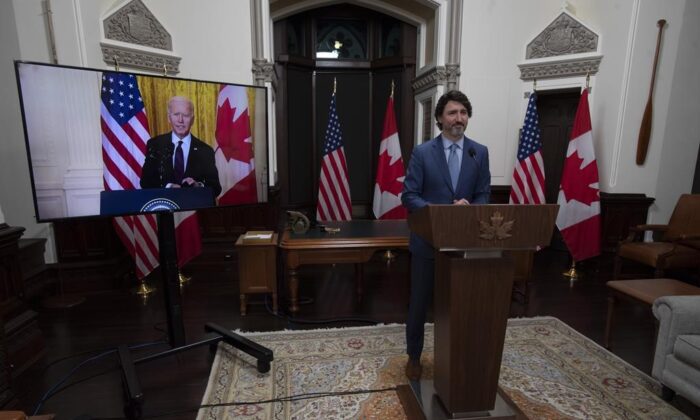 Canada's Prime Minister Justin Trudeau is watching US President Joe Biden issue a statement in a virtual joint statement in Ottawa on February 23, 2021. (Canadian Press / Adrian Wild)
Prime Minister Justin Trudeau has promised Canada to reduce greenhouse gas emissions by 40-45% within the next decade.
The reduction will be applied to the 2005 emission levels.
The new target is higher than the 36% reduction that the government states can be achieved under existing measures by 2030, and is the 30% target that Canada first agreed under the Paris Agreement.
Trudeau announced higher goals at the World Leaders' Virtual Climate Summit convened by US President Joe Biden, who promised to reduce his country's emissions by 50-52% by 2030.
In his speech, Trudeau said, "If the major economies in the room follow Canada's initiative, adopt rising pollution prices and promise to phase out coal-fired power plants, a safe and prosperous future of Net Zero. Will accelerate the global path to. "