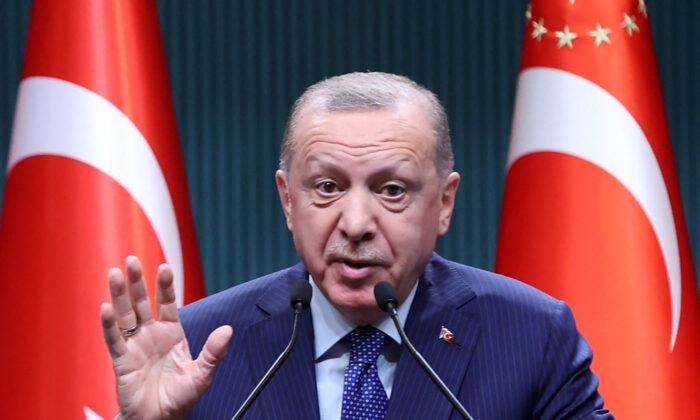 Turkish President Recep Tayyip Erdogan will give a speech on April 5, 2021 at the Presidential Palace in Ankara, Turkey. (Adem Altan / AFP via Getty Images)
According to the Turkish Defense Ministry, a Turkish Air Force aerobatic jet crashed in central Turkey on Wednesday, killing a pilot.
An NF-5 type jet belonging to the Turkish Stars aerobatic team descended near the town of Karatai in the central province of Konya during training. According to the ministry, the cause of the crash is under investigation.
President Recep Tayyip Erdogan told members of the ruling party shortly after the crash that he was deeply saddened by the news and led a short, quiet Muslim prayer for the deceased pilot.
The crash scattered the wreckage in an empty field. Television footage showed authorities inspecting the scene surrounded by fire trucks, ambulances, and other vehicles.