A Turkish lorry driver was arrested on Sunday on suspicion of people smuggling, the National Crime Agency (NCA) said.
The driver, 36, was detained after his vehicle was stopped at the M25's junction with the A3 at around 3:30 p.m. on Sunday, the NCA said in a press release.
A Turkish lorry driver has been arrested on suspicion of people smuggling offences on a motorway slip road, as part of a National Crime Agency investigation.

Full story ➡️ https://t.co/qBieUJ2AKF pic.twitter.com/omYll6nBV8

— National Crime Agency (NCA) (@NCA_UK) March 21, 2021
Sixteen migrants, who are nationals of Morocco, Algeria, and Pakistan, were found hidden in the lorry's trailer. They were all arrested on suspicion of immigration offences.
The operation was conducted by the NCA with the support of the Metropolitan Police and Surrey Police.
The driver, who is now being questioned by NCA investigators, is "suspected of planning to move the migrants out of the UK illegally via the Channel ports," the NCA said.
"People smuggling networks move migrants in both directions across the border, threatening the security of both the UK and our European neighbours, but also putting lives at risk," NCA branch operations manager Chris Hill said in a statement.
"Working with our partners across UK law enforcement we are determined to do all we can to disrupt those networks."
UK police reported two similar incidents in February, both of which took place in Cambridgeshire.
On Feb. 17, three men were rescued from the back of an HGV on the A14 near Brampton. On Feb. 23, 18 people were rescued from the back of a refrigerated lorry at the Haddon services on the A1M near Peterborough.
The cases highlighted that "slavery and trafficking are real and police need the public's help," Cambridgeshire police said at the time.
Human smugglers often hide illegal immigrants inside lorries to evade customs checks, a practice that puts the migrants' lives in danger.
In October 2019, 39 Vietnamese men, women, and children were found to have suffocated to death in the back of a refrigerated truck as they tried to make their way to Britain.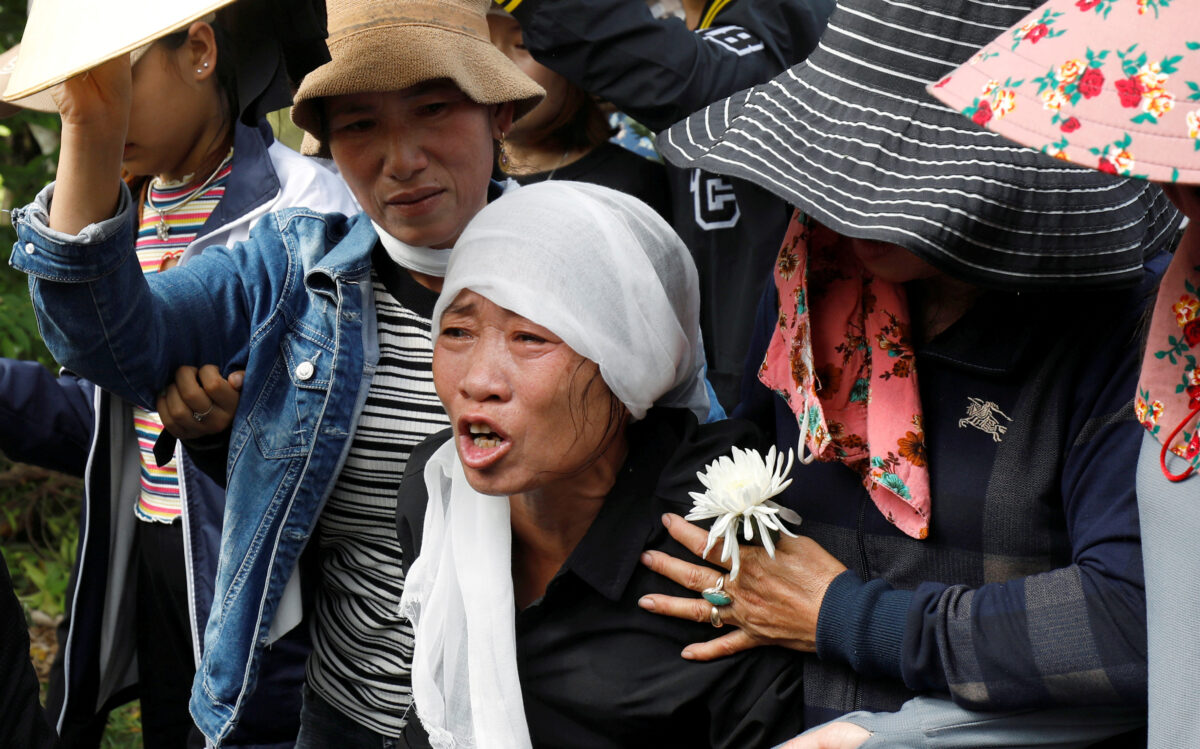 In January, seven men were sentenced to a total of 93 years and eight months in prison after they were found guilty of manslaughter of the Vietnamese migrants.
In 2000, 58 Chinese migrants were found dead in the back of a truck in Dover. The driver was later found guilty of manslaughter.
Jack Philips and Lily Zhou contributed to this report.