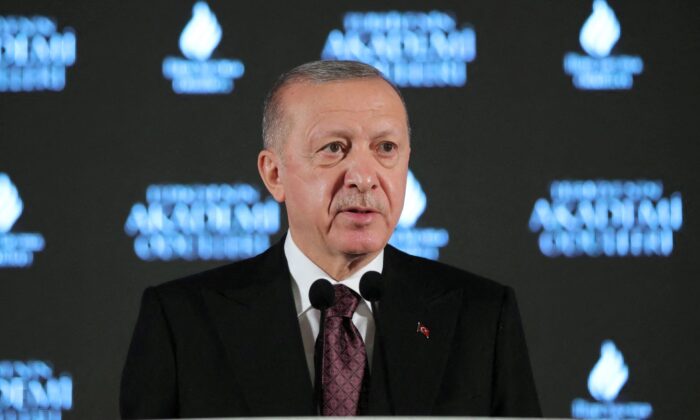 Turkish President Recep Tayyip Erdogan greets the audience at the ceremony held in Istanbul, Turkey on December 19, 2021. (Murat Cetinmuhurdar / Presidential Press Office / Handout via Reuters)
Turkey's President Recep Tayyip Erdogan said on Saturday that he was positive for the Omicron variant of COVID-19.
"The COVID-19 test, which took place after showing mild symptoms to my wife, returned positive. Prime Minister Erdogan said in a tweet shortly after addressing a video conference about a rally in the Black Sea region of Zonguldak. ..
Prime Minister Erdogan also said he would continue to work from home during their recovery.
Prime Minister Erdogan delivered a speech via a live video link at the opening ceremony of roads and tunnels in the northern Black Sea of ​​Zonguldak on Saturday.
Party leaders, ministers, and opposition leaders are hoping for a quick recovery after the announcement.
On a trip to Kiev on Thursday, Prime Minister Erdogan offered to meet with Ukrainian counterpart Volodymyr Zelensky and host a meeting between Putin and Zelensky.
Yesim Dikumen