Two British nationals who went missing in Ukraine earlier this month died while attempting a "humanitarian evacuation", their families said.
47-year-old Andrew Bagshaw and 28-year-old Christopher Parry were last seen on 6 January en route to the town of Soledar in the eastern Donetsk region of the country where heavy fighting was reported.
A few days later, Russian military contractor Wagner Group announced that one of the two Britons had been found dead.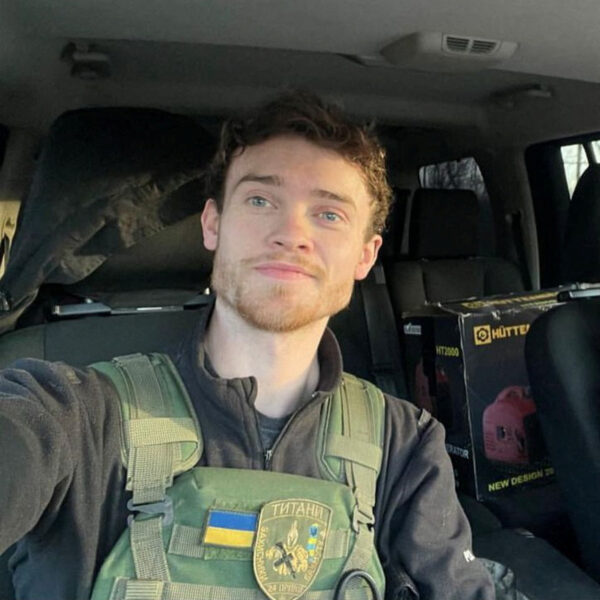 On January 24, Parry's family confirmed in a statement released through the UK Foreign Office that both men had been killed.
A statement from Bagshaw's parents said the two were trying to rescue an elderly woman in an area of ​​heavy military action when their car was hit by a shell.
"Selfless determination"
Parry's family said: "It is with great regret that we must announce that our beloved Chrissy was murdered along with her colleague Andrew Bagshaw during a humanitarian evacuation attempt from Soledar in eastern Ukraine. It is very sad and his selfless determination to help the old, young and disadvantaged there makes us and his larger family very proud."
They added: "He was drawn to Ukraine in the darkest months of March, when the Russian invasion began, helping the most needy, killing more than 400 lives and many deserted." saved the animal
"It is impossible to put into words how much he will be missed, but he will forever be in our hearts. I am very honored."
Parry, who was reportedly born in Truro, Cornwall but later moved to Cheltenham, had previously spoken about evacuating people from the front lines.
Truro and Falmouth Conservative MP Sherilyn McCrory said:
"At this time my thoughts are with his family and I understand that they have the support of Foreign Ministry staff."
"I'm very proud"
According to New Zealand media reports, Bagshawe is a resident of New Zealand and was in Ukraine to help deliver humanitarian aid.
A statement from his parents Dame Sue and Professor Phil Bagshaw said: shell.
"Andrew selflessly took many personal risks and saved many lives. We love him and are truly proud of what he has accomplished."
According to his family, Bagshaw was a scientific researcher in genetics, but has been working as a volunteer aid worker in Ukraine since last April.
They added: We are one of many parents who mourn the loss of a son or daughter. We urge the civilized nations of the world to stop this immoral war and help the Ukrainians to rid their homeland of the invaders. "
Brits supporting Ukraine
Many British veterans and British with no combat experience traveled to Ukraine to join the resistance against Russian aggression. A small number of British soldiers are also believed to have been truant to travel to the war-torn country.
In addition, some British citizens are reportedly working as humanitarian workers and medical workers in conflict zones.
On November 7, 2022, British veteran Simon Lingard, who was fighting alongside Ukrainian forces to defend the city of Bakhmut from a Russian attack, was killed.
In September, five Britons held by Russian-backed forces in Ukraine returned to Britain after being released as part of a prisoner exchange.
Four of them, Aiden Aslin, John Harding, Andrew Hill and Sean Pinner, were captured while fighting for the Ukrainian Army. Another Dylan Healy was volunteering in Ukraine as an aid worker.
Another British aid activist, Paul Urie, reportedly died in custody in July after being captured by pro-Russian separatists.
In early September, the Ukrainian government said Ury's body, which was returned, had "signs of possible unspeakable torture".
On August 24, British national Craig McIntosh reportedly died while volunteering as a medic in Ukraine.
In June, Jordan Gatley, a former British soldier who left the British Army and traveled to Ukraine in March, was shot dead in the eastern Ukraine city of Severodonetsk.
In April, British veteran Scott Sibley was reportedly killed in Ukraine while fighting Russian forces.
Meanwhile, at least five other Americans are known to have died in action in Ukraine, according to a State Department statement and reports from individual families.
The latest casualty is former US Navy SEAL Daniel W. Swift, who was killed in Ukraine on January 18, according to the US Navy.
PA Media contributed to this report.