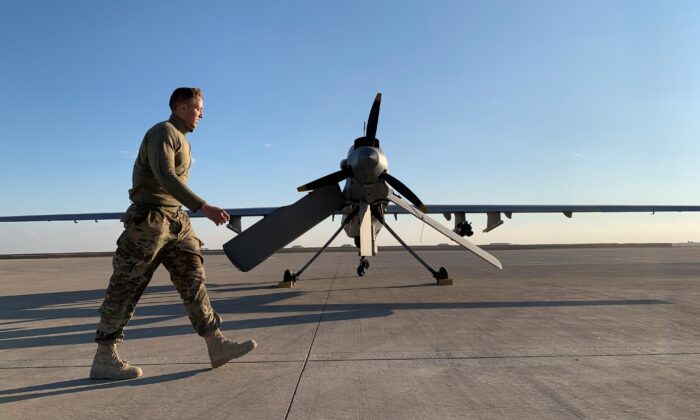 A member of the U.S. military walking in front of a drone at Ein Al Asad Airbase in Amber, western Iraq, on January 13, 2020. (Ayman Henna / AFP via Getty Images)
Baghdad-Iraqi troops announced on Sunday that the air defense at Iraq's Al Asad Airbase, where US troops are stationed, intercepted and shot down two drones.
The military said in a statement that the drone was intercepted and shot down at 12:30 am local time.
On May 8, Iraq's Ein Al Asad Airbase was attacked by an unmanned aerial surveillance system without any injuries.
There was no immediate liability claim for the Sunday attack. According to some Iraqi officials, some armed groups have claimed responsibility for similar cases in the past, with Iran's support.
Another rocket attack targeted the area of ​​Baghdad International Airport late Saturday, according to two Iraqi security sources. According to them, no damage or casualties have been reported.
Iraqi security forces have found a timer-equipped rocket launcher used in the attack in the western countryside of Baghdad, one security official said.
Ahmed Rashid