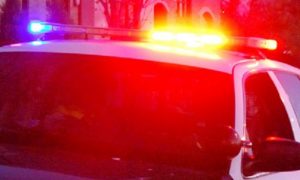 NEW DELHI — Two Indian Air Force fighter jets crashed on Saturday after being involved in an accident, killing one pilot, the air force said.
"The aircraft was on a routine operational flight training mission. One of the three pilots involved was fatally injured. An investigation was ordered to determine the cause of the accident," the Air Force said. said in a statement.
The accident occurred near the town of Gwalior in Madhya Pradesh, it said.
One crashed in Madhya Pradesh and the other in neighboring Rajasthan, officials said.
The Air Force did not specify the type of aircraft involved, but media reports said they were a Sukhoi 30 and a Mirage 2000.
By Akriti Sharma, Rupam Jain and Tanvi Mehta