British police arrested two men in Birmingham and Manchester as part of an investigation into a hostage incident at the Texas Synagogue by British hostage criminal Malik Faisal Akram.
Akram, 44, from Blackburn, Lancashire, was shot dead on January 15 after a 10-hour standoff at Congregation Beth Israel Synagogue in Colleyville, Texas.
Greater Manchester police announced the latest developments on January 20, saying "Police officers in the northwestern part of Counterterrorism Police (CTP) continue to support US authorities in investigating the incident in Texas."
"As a result of this ongoing investigation, two men were arrested in Birmingham and Manchester this morning, and they remain in detention for interrogation," he said.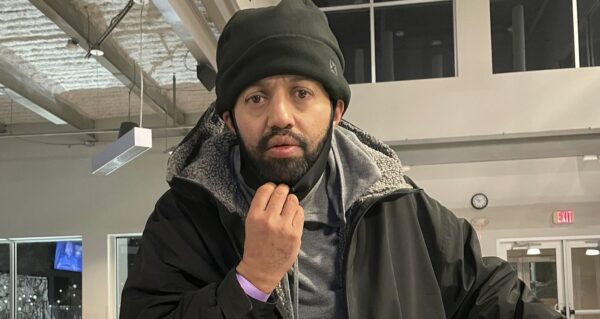 Police remained vigilant and urged the public to report suspicions to the police via the counterterrorism hotline or website.
Two teenagers arrested in South Manchester after the incident, reportedly Akram's relatives, were released on January 18 without charge, counterterrorism officials said.
According to reports from the British media, Akram, a British citizen, was on the watchlist of MI5, a British security service. He was reportedly investigated by MI5 in 2020 for possible terrorist threats, but the investigation ended after authorities determined he was not a threat.
It is not yet clear how Akram, who had a criminal record in the UK, was able to travel to the United States two weeks ago. US officials believe Akram had a visa and arrived at John F. Kennedy International Airport in New York to purchase the pistol used in the incident.
Malik Akram's younger brother, Galver Akram, told the media, citing a man's mental health problems he said he should never have been allowed to get a visa for his brother.
The recordings obtained by the London-based Jewish Chronicle seem to indicate the tense final conversation between Akram and Galver.
On a phone call that Akram went to his family in Blackburn during the siege, he gave an anti-Semitic rant and told his brother that he was "dying." You can hear.
Galver repeatedly tried to persuade his brother to surrender, but Akram insisted that he "wants to descend as a martyr."
FBI officials are investigating the case as a "terrorism-related issue," and Akram released neuroscientist Aafia Siddi, who was sentenced to 86 years in prison after being convicted of an attempted murder. Said on January 16th. Attack Americans in Afghanistan.
Zachary Stieber and PA Media contributed to this report.