Jerusalem-Israeli medical personnel said at least two people were killed and more than 150 were injured after a spectator collapse at the unfinished West Bank synagogue on the eve of a Jewish holiday.
The bleachers were full of Orthodox worshipers and collapsed during Shavuot's first prayer. A spokesman for Magen David Adom told Channel 13 that paramedics had treated more than 157 injured people and killed two men in their 50s and a 12-year-old boy.
Rescue workers were on the scene, treating the injured and taking people to the hospital.
The Israeli army said in a statement that it had dispatched medical personnel and other search and rescue units to assist the scene. An Army helicopter was airlifting the injured. The collapse occurs weeks after 45 Orthodox Jews were killed in a crowd accident at a religious festival in northern Israel.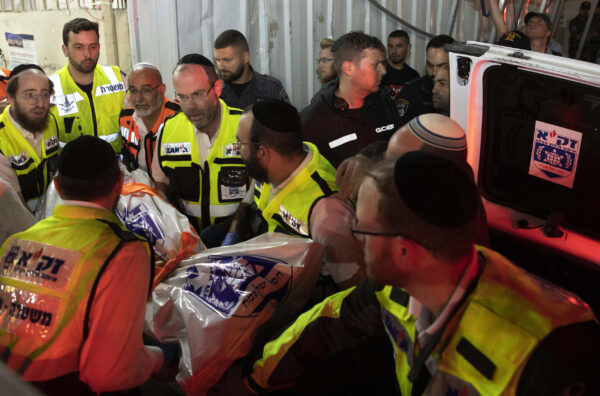 Amateur footage showed that it collapsed on Sunday during an evening prayer in Gibat Jive, a settlement on the west bank of the Jordan River, just north of Jerusalem. The orthodox synagogue was full of hundreds of people.
Shavuot is a spring harvest festival and the day when Moses on Mount Sinai was given the law in the Jewish calendar. It is traditionally marked by Torah learning and dairy consumption all night long.
Israeli authorities exchanged accusations.
The mayor of Givat Zeev said the building was unfinished and dangerous and police ignored previous calls for action. Delon Tajman, chief of police in Jerusalem, said the disaster was a case of "negligence" and was likely to be arrested.
Deddi Simhi, Head of Israeli Fire Rescue Services, told Israeli Channel 12: Not to mention holding an event because I don't even have a move-in permit. "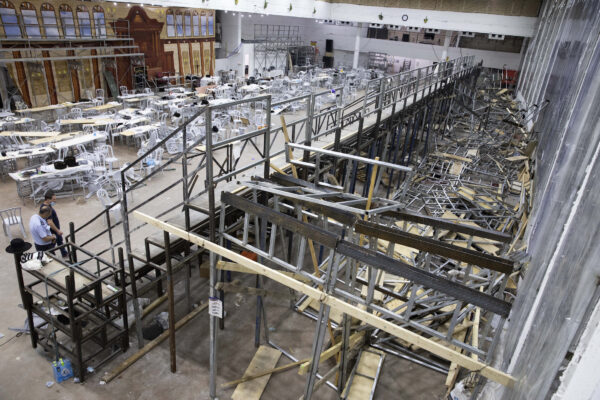 On-site television footage showed that the five-story building was incomplete, with exposed concrete, rebar, and wooden boards, and plastic sheets used for windows. A Hebrew sign on the wall of the building warns that "for safety reasons, access to the site is prohibited."
Defense Minister Benny Gantz wrote on Twitter: "My heart is the victim of the Gibat Jive disaster."