A former U.S. military captain who participated in the war in Afghanistan is lobbying for the help of a former interpreter, fearing that it may only take a few hours to stop the capture.
Scott Henkel was the Army's Alpha Team Leader during Operation Enduring Freedom in 2006 and 2007.
Henkel said in an interview that he spent "whole" of his time in Afghanistan with an interpreter who called his nickname "Kevin" to protect his identity. Henkel also refused to identify the state in which the two worked together.
Henkel, now 46, lives in Colorado and works as a project manager for a cybersecurity company.
"I relied on an interpreter to help me navigate cultures, navigate protocols, and navigate language barriers," he said.
Among the most valuable contributions from "Kevin" was his ability to find local leaders associated with the Taliban, Henkel said.
"He was able to find out that there was a horror rule that was being carried out," Henkel said in a particular town.
He also said, "We actually hit the valley and there were hundreds of Taliban in these locations on these hills, so we had to call close air support to save us." I remembered the case. Kevin was the one who told us in advance, "Hey, this will happen."
From Henkel's Taliban experience, he believes the group will target the first people to work with foreigners.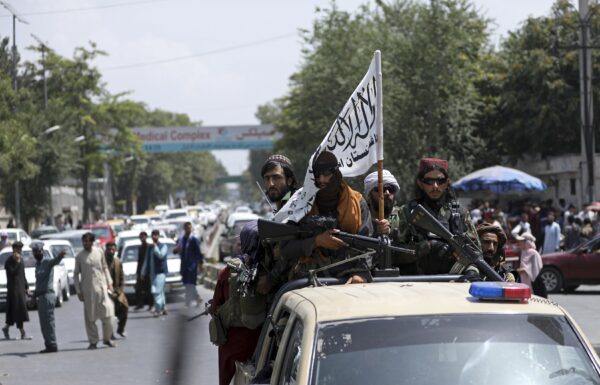 "They have a list of all the interpreters who have worked for NATO so far," he said. "The only punishment they can accept is death, and it extends to his (Kevin's) family."
The Taliban said in a June statement that the former interpreter was not at risk but should "show regret."
Pentagon spokesman John Kirby said the United States is trying to evacuate as many Afghan interpreters as possible.
Henkel was "furious" when he heard about the US's plans to withdraw after a 20-year commitment in Afghanistan.
Henkel has led the combat operation himself, saying it is "unacceptable" to about 18,000 Afghan translators and their families.
According to Henkel, "Kevin" and his family fled despite being pressured to secure a departure from Colorado Democrat Joe Neguse and veteran Jason Crow. Attempts were driven to a local airfield by the US military.
Crow's office confirmed his defense over the phone. Negz couldn't get any comments right away.
"It's pure chaos," Henkel told him in a text on Friday morning, "Kevin."
The veteran and his interpreter communicate as they always have via web chat.
"As we said, it would be great someday if the kids could play together in the playground, and we could grow older next to each other," he said. He said.
Dan Fastenberg